My Story:
Phoebe- Rare Disease Day 2016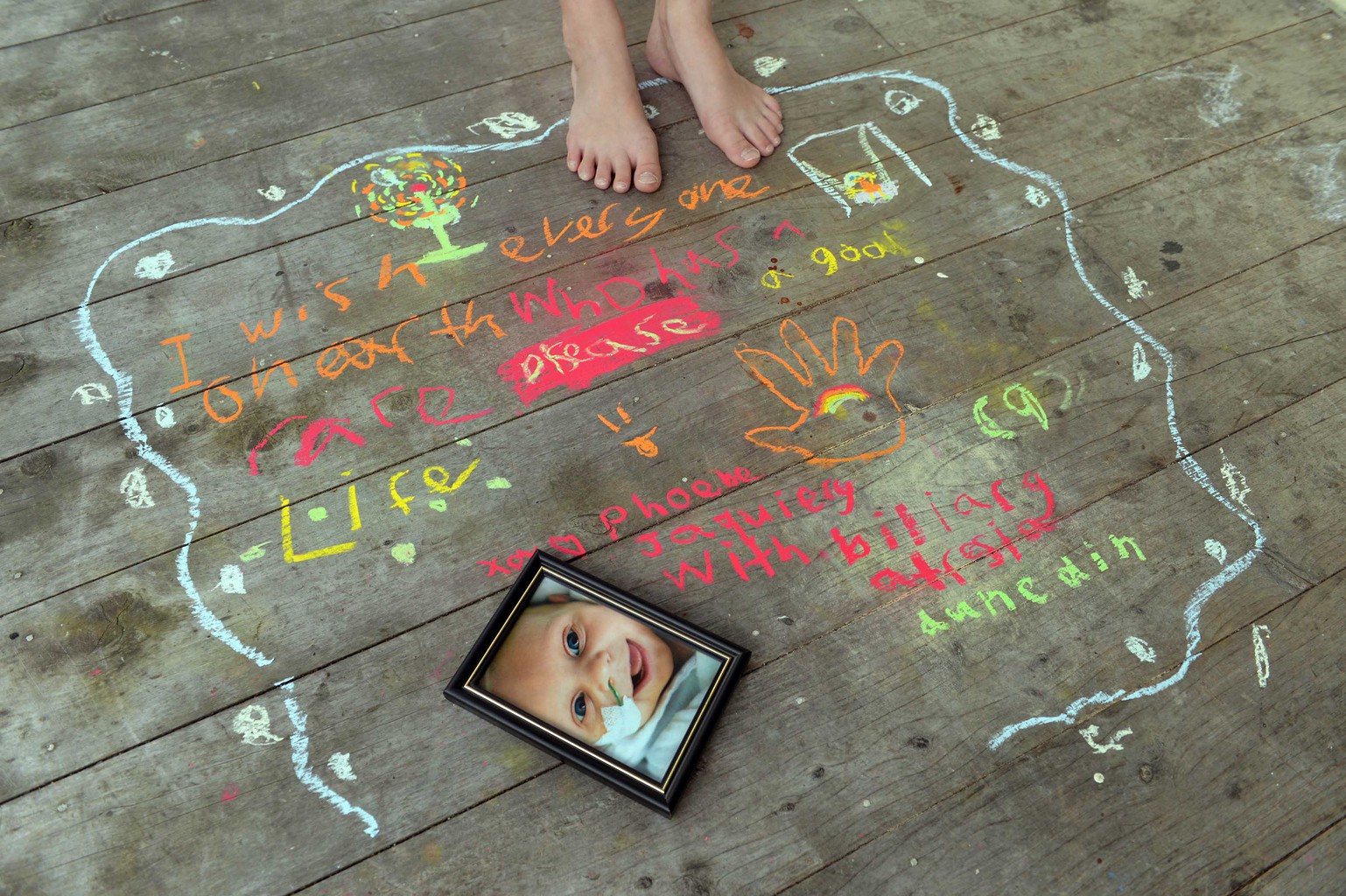 Phoebe, a Dunedin Patient member showing her support for Rare Disease Day with her cool chalk drawing!
Phoebe was diagnosed with Biliary Artresia at 6 weeks of age and had a Kasai procedure at 8 weeks old. It has proved very successful with only a few incidents of "ascending cholangitis" infections.
She is now 9 years of age and participates in all school activities... gardening club, ukulele, loves climbing trees and attends swimming, jazz dancing and French lessons after school.
She loves riding her bike, ice skating and skiing in the winter...Shhh...don't tell the doctors!
Her parents are all about giving her a wide range of life experiences.