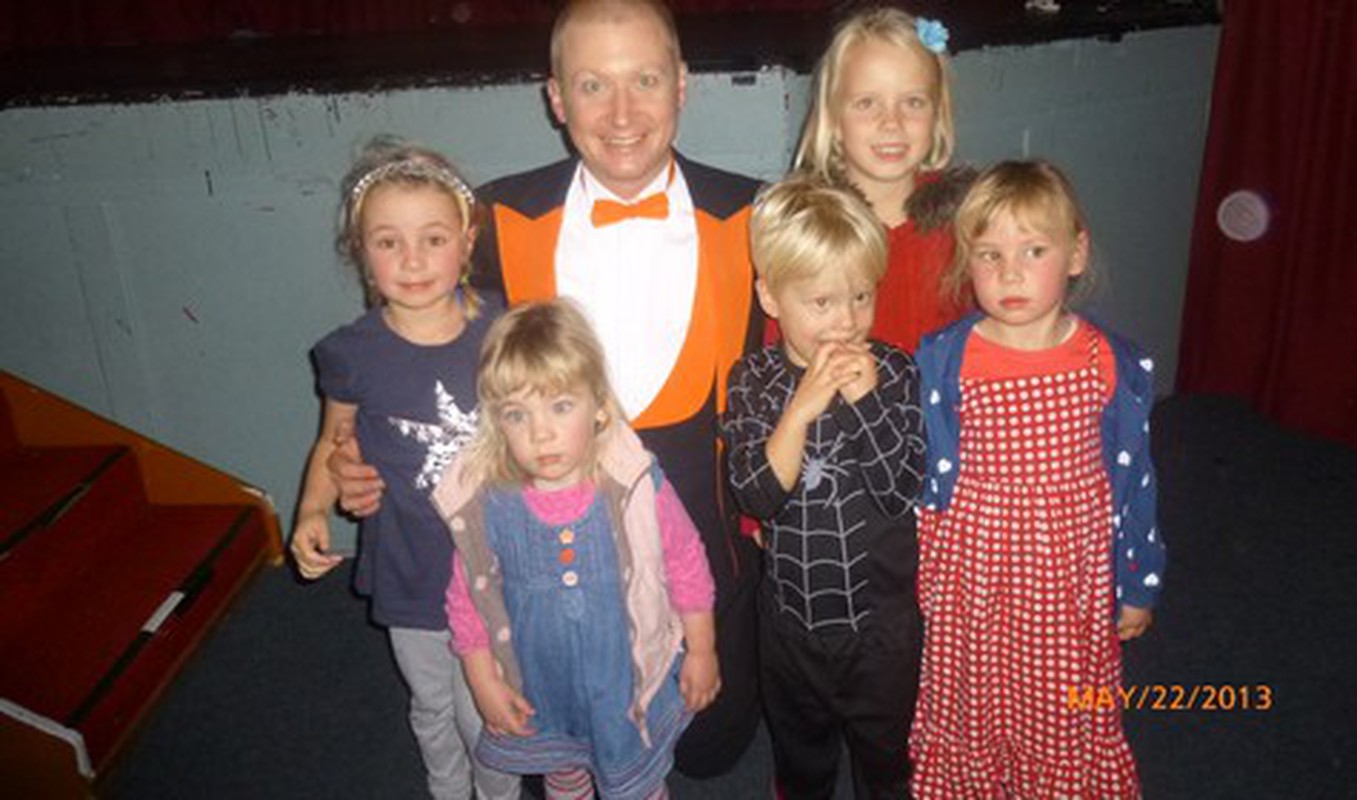 The KIDS Foundation Annual Appeal is very much child focussed - our aim is to raise funds for the Foundation and we choose to do this by hosting a series of Charity Shows - developed for family entertainment and offered free to thousands of disabled and disadvantaged children and their caregivers across New Zealand.
Annual Appeal
New Zealand Champions Supporting IDFNZ KIDS Foundation
Our Annual Appeal seeks support from community minded businesses and individuals across the country which directly benefits your local children suffering from serious illness and disabilities, as well as benefiting the work of IDFNZ KIDS Foundation PID and liver/bowel transplant children. Profits from the annual appeal are fundamental for us to continue our national and regional support programmes as well as our core work with families.
KIDS Foundation is proud to announce it will again host the amazing Circus Quirkus as part of our Central Otago, Gisborne and Hawkes Bay fundraising programme. Later in the year we have our Razzamatazz comedy variety show touring Auckland, Wellington and Christchurch. Local businesses and individuals in these communities assist us in bringing this fun show to hundreds of disabled and disadvantaged children by sponsoring their tickets to attend. Proceeds from the shows are used to provide KIDS Foundation support services to local medically fragile PID liver/bowel transplant families. Raising funds always carries a cost. For the Annual Appeal Charity Shows we contract representatives around the country to contact potential supporters. This is far more cost and time effective than employing staff on a full time basis rather than covering overhead and communication costs for a full year.
We are contacting businesses in your area for Circus Quirkus from February and June through to October for Razzamatazz. We have a wonderful response from our regular supporters and welcome all new businesses wanting to support KIDS Foundation for the first time.
In regions where shows are not available we are asking local businesses and individuals to make a donation towards our very important IDFNZ KIDS Foundation Support Services.
We would like to thank businesses around New Zealand for getting behind our cause by supporting IDFNZ KIDS Foundation this year - Your support really does make a difference.
HOW DO BUSINESSES AND INDIVIDUALS SUPPORT THE ANNUAL APPEAL?
Local businesses and individuals are contacted on our behalf to ask if they would like to sponsor special needs, disadvantaged children and their caregivers to attend the charity shows in their region. You can then sponsor as many children as you would like. Once your sponsorship is received tickets are distributed to the organisations to give to the families under their umbrella. If you would like to show your support and have not yet been contacted please email kids@helpthekids.co.nz or by phone 09 2812094 or fax 09 5394583
HOW ARE FUNDS COLLECTED AND PROCESSED?
During the campaign all donations and sponsorships are made directly to the Foundation's bank accounts (please note every region has a different suffix). We prefer to receive funds by direct credit, credit card and cheques.Donation receipts and certificates being issued as soon as payments are processed. We are happy to field questions and queries regarding our Annual Appeal.
HOW ARE FUNDS FROM OUR ANNUAL APPEAL USED AND WHO BENEFITS?
The Foundation is proud to be the host of these wonderful shows as they benefit thousands of special needs, disadvantaged children and their families across New Zealand who are lucky enough to attend the shows via the fantastic support from the individual communities. The profits from the shows and donations also benefit our foundation families and contributes to our patient support services and various projects relating to each region.
CAN I PURCHASE TICKETS TO THE SHOWS FOR MYSELF?
Unfortunately no. The show is solely for charitable purposes and tickets are only distributed to agencies working with special needs, disadvantaged children and their families in the community.