Early Warning Signs
Sat April 24th 2021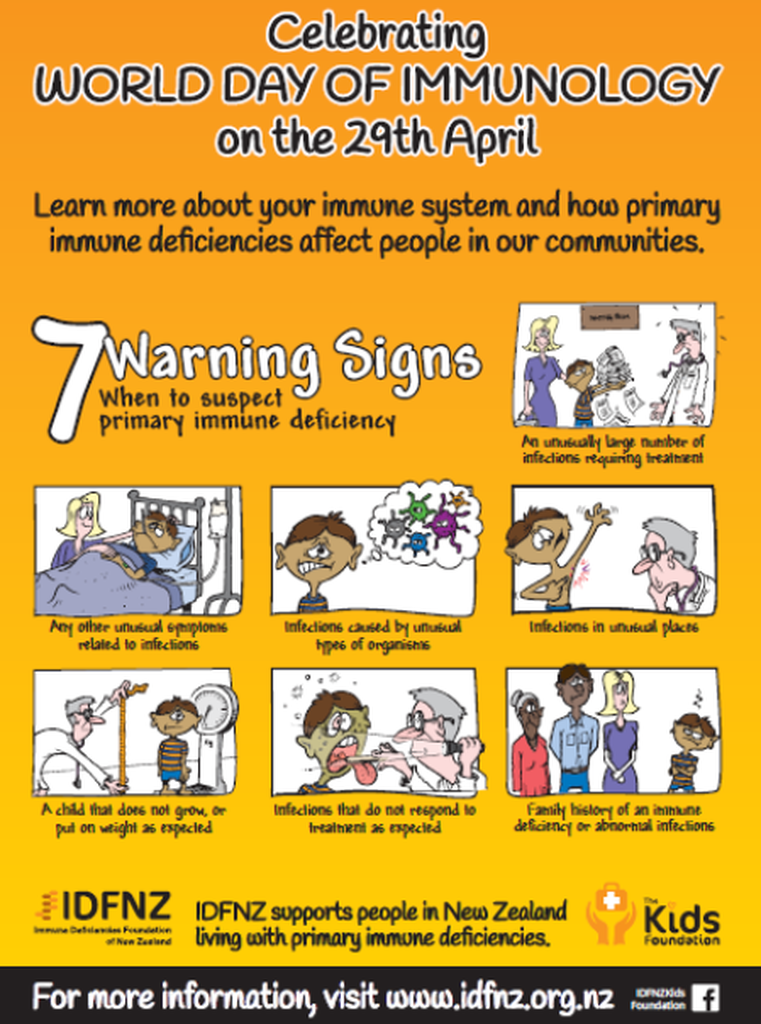 IDFNZ continues to promote the important 7 warning signs of PID to the general public and to primary health professionals across New Zealand. We have now translated these warning signs into 5 languages to reflect the changing population and are promoting these warning signs to health professionals across New Zealand.
Help us to spread this important message during PI Week – print off or email pdf versions of these posters (from our website - see link below) to your health centre, school, or community noticeboard to help alert your local community. Printed copies can also be ordered from the IDFNZ office for free. Contact info@idfnz.org.nz.
Thank you all so much for sharing your personal stories, commenting and liking our posts on our facebook page.
Thank you also to members who helped us reach out to medical centers , GP's and individuals that benefited from the information we shared.
Because of all your efforts New Zealanders are now better informed about the early warning signs of PID !
Help IDFNZ to change lives for the better.

http://idfnz.org.nz/resources/primary-immune-deficiency/

http://idfnz.org.nz/media/resources/files/2014/04/13/7_warning_signs_PID_POSTER.pdf