Celebrating Tonga Language Week 2022.
Sat Sept. 3rd 2022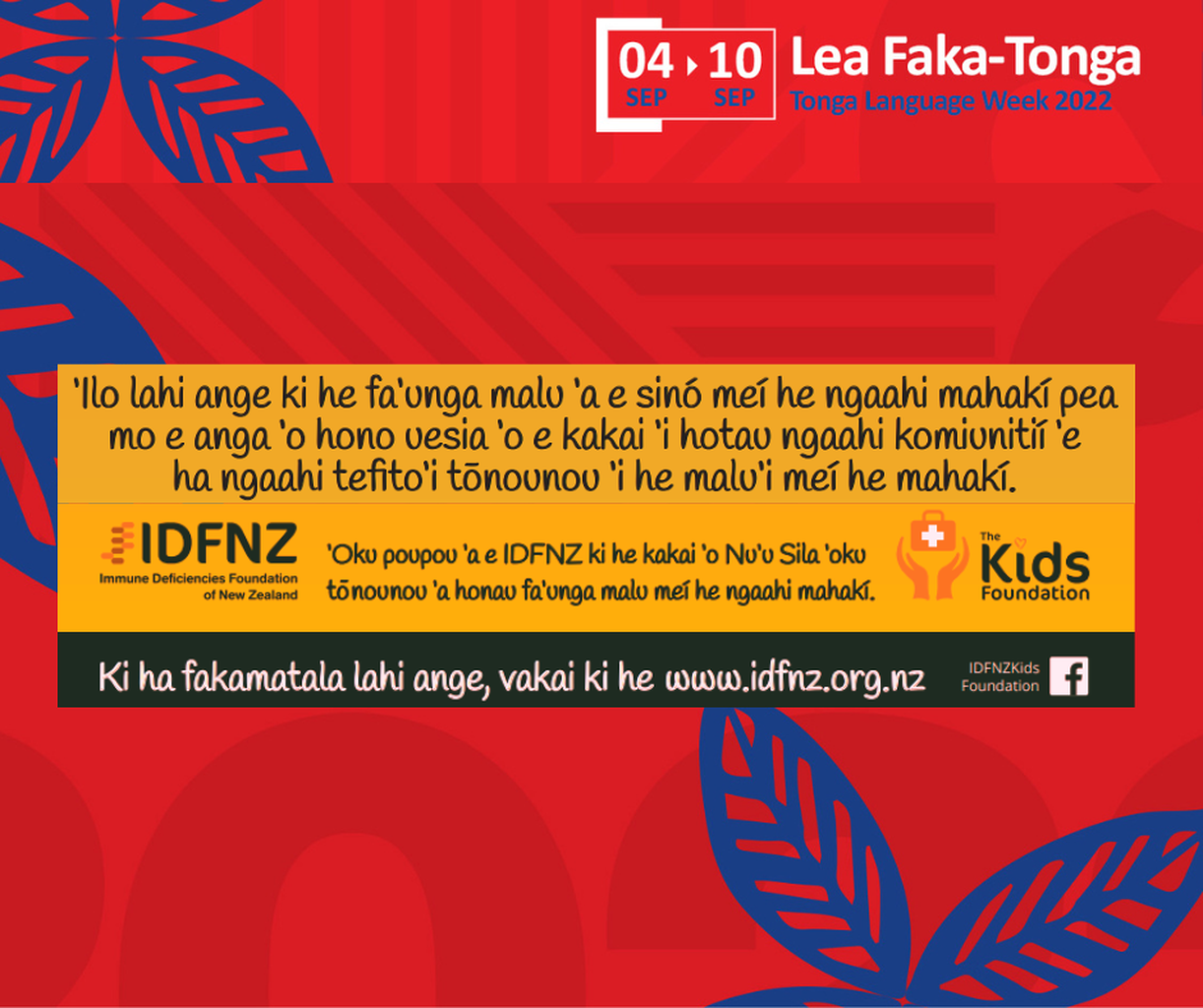 Sharing the 7 WARNING SIGNS for Primary Immune Deficiency .
Thousands of Kiwis of all ethnicities suffer from ill health because of an undiagnosed immune disorder which makes them much more likely to get infections than others.
Help us spread awareness of this important message Throughout the Tongan community.
The 7 warning signs of PID information are now available in the Tongan language - download these here 7 Warning Signs of PID - Tongan, or email info@idfnz.org.nz to request a printed copy to be posted out to you.
IDFNZ is a registered charity supporting all New Zealanders.
Meet Zani , one of our youngest Tongan NZ patient members.
Zani was born with a very rare Primary Immunodeficiency disorder, she was born one full month premature, and became the first New Zealand baby to have a bone marrow transplant whilst still in the neonatal unit. Read more about Zani's amazing story Zani