My Story:
Tyler
From Southland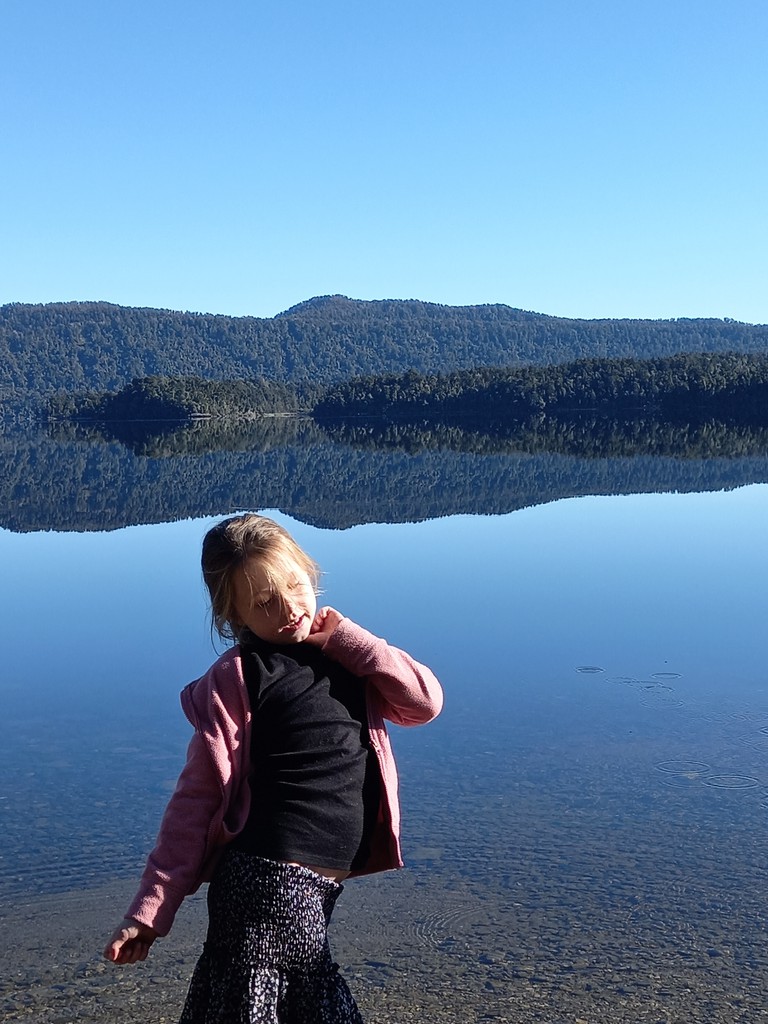 Our Daughter Tyler was born on the 9th of October 2014, at 2 weeks old Tyler was admitted to Dunedin Hospital with a corneal abrasion and possible infection of the left eye, little did we know this would be a blessing, as it bought to light a life threatening illness that may have gone undetected a lot longer,
Whilst being treated for the eye infection, the Paediatricians noticed Tyler's poos were paler than normal and her bloods weren't quite right, so a split bilirubin blood test was done, with results not looking positive, focus now shifted to the possibility that her liver wasn't functioning as it should be.
The call was made and we were sent home overnight to pack and fly out to Starship Hospital. It was difficult having to come home and say goodbye to the older kids, (Taylor 12 and Troy 11 at the time) and not knowing how long we would be away.
With work commitments also, Simon spent a lot of time flying to and from Auckland. Numerous tests, ultrasounds, X-rays, CT scans and biopsies were done over the next week, and it was confirmed Tyler had a rare liver disease called Biliary Atresia.
On the 6th of November, at 21 days old, the first of the major surgeries was performed; the Kasai (which is a bypass to allow bile to drain from the liver to the intestine) was done with the hope of preventing further damage to the liver, and had great results initially. After another 8 days in Starship we flew home with high hopes as Tyler had responded so well.
We travelled down to Dunedin Hospital every week (2 hours each way) for check-ups and bloods, with all going well until New Year's day. Again we noticed Tyler's poos becoming paler, and the following day, January 2nd 2015, we were admitted once again as it was suspected Tyler had an infection. Two weeks of IV antibiotics were given with no improvement. Again we were sent home to repack overnight and fly out to Starship Hospital for another week of tests, with results deep down we already knew.
The Kasai had failed, devastating news as we now knew we were heading on the dreaded path to a liver transplant.
Tyler was put on a special formula that the liver didn't have to process, although drinking plenty at this stage she was not gaining weight.
As the weeks went on Tyler's abdomen become so enlarged she was fast losing her appetite, so at 4 months old the dreaded nasogastric tube was placed into her nose and down to the stomach, and we had a machine to continuously feed her. The race was on to get Tyler up to a good 8kg weight prior to the transplant, with the hope of a better outcome.
Over the next month we had Tyler's transplant assessment week in Auckland, she was now on the waiting list for a liver,
Both Simon and myself (Belinda) put our names forward to be tested as possible live donors, (this allowed us to remain at home as much as possible pre-transplant),
I got the call that the transplant team would like to put me through a week of tests, with positive results and was accepted as a live donor for Tyler.
Both Tyler and myself had a week each in Auckland, as a work up to the transplant, with CT scans, MRI, X-Rays, ultrasounds and lots of blood tests, also meeting with surgeons and anaesthetists. With this done we flew home and waited for the call.
We got the awesome news that two theatres had become available on the 28th of April. Tyler had reached her goal of 8 kilos and there was no benefit to leaving her any longer; with huge relief we were now moving forward.
Simon, myself and Tyler flew up to Auckland on the 27th of April, and were straight off the plane to Starship and Auckland Hospital for both of our pre-ops.
Tyler's transplant didn't go as expected, after surgery she developed thrombosis in the Hepatic Artery (a blood clot in the main artery of her new liver), so it was back to theatre again that night to try and correct it, with an ultrasound the following day showing another clot had formed in the Artery again. More surgery followed with the devastating news that the transplant had failed.
Tyler was deteriorating fast and was now placed on top of the Australasian Transplant waiting list. A call came in from the Transplant Co-ordinator at 1am on the 3rd of May (6 days after the first transplant), that a possible liver had become available, and a team was flown out to retrieve the liver.
10:30 that morning was the second transplant day for Tyler, although surgery went well an ultrasound afterwards showed a blood clot in the Hepatic Vein, we can't even begin to describe the feeling as the surgical team were scrambling once again to race Tyler back to theatre, (this time, thankfully, with good results).
Tyler was so swollen her entire abdomen remained open, with further surgeries over the next week to close the wound. She remained in the Paediatric Intensive Care Unit in Starship for 25 days before going up to the ward, and beginning the long road to recovery. After 3 months we were allowed to come home. The news came as a bit of a shock and took a bit of sinking in, as everyone was exhausted from having been on this nightmare rollercoaster for so long.
Living where we do in Roxburgh, (Central Otago) made things a little challenging at times, with the amount of travelling, being a 2 hour drive each way to the nearest main hospital in Dunedin. But, as small communities go, they soon rallied behind us with fundraising to enable Taylor and Troy to fly up to Auckland as much as possible, and also expenses incurred with both Simon and myself being unable to work for such long periods, we are so fortunate.
We had an awesome team of surgeons, specialists, nurses and medical staff who went above and beyond for us, also family and friends who looked after kids and dropped them off at the airport so they could visit, and took care of pets that were billeted out while we were away. Our lawyers at AWS legal even set up a formal trust for Tyler at no cost, so all expenses could be accounted for.
The support from Kids Foundation was amazing, right from our first admission to Starship, Janet met with us regularly, introducing us to other families going through similar journeys as Tyler's. Also vouchers for the hospital cafe, and new world gift cards were given to us, which, on a long stay away from home, was very much appreciated. But more so we felt we had a friend to talk to, (thank you Janet).
We wouldn't be where we are now with our beautiful, cheeky little girl if it wasn't for the amazing people who contributed to Tyler's rocky road to recovery.
Update
Tyler now 7 years old and enjoying life to the full, health wise she is fantastic and is treated no different to other kids, hard to believe when you look at her what she has actually overcome.
Belinda, 2021