My Story:
Toma
From Auckland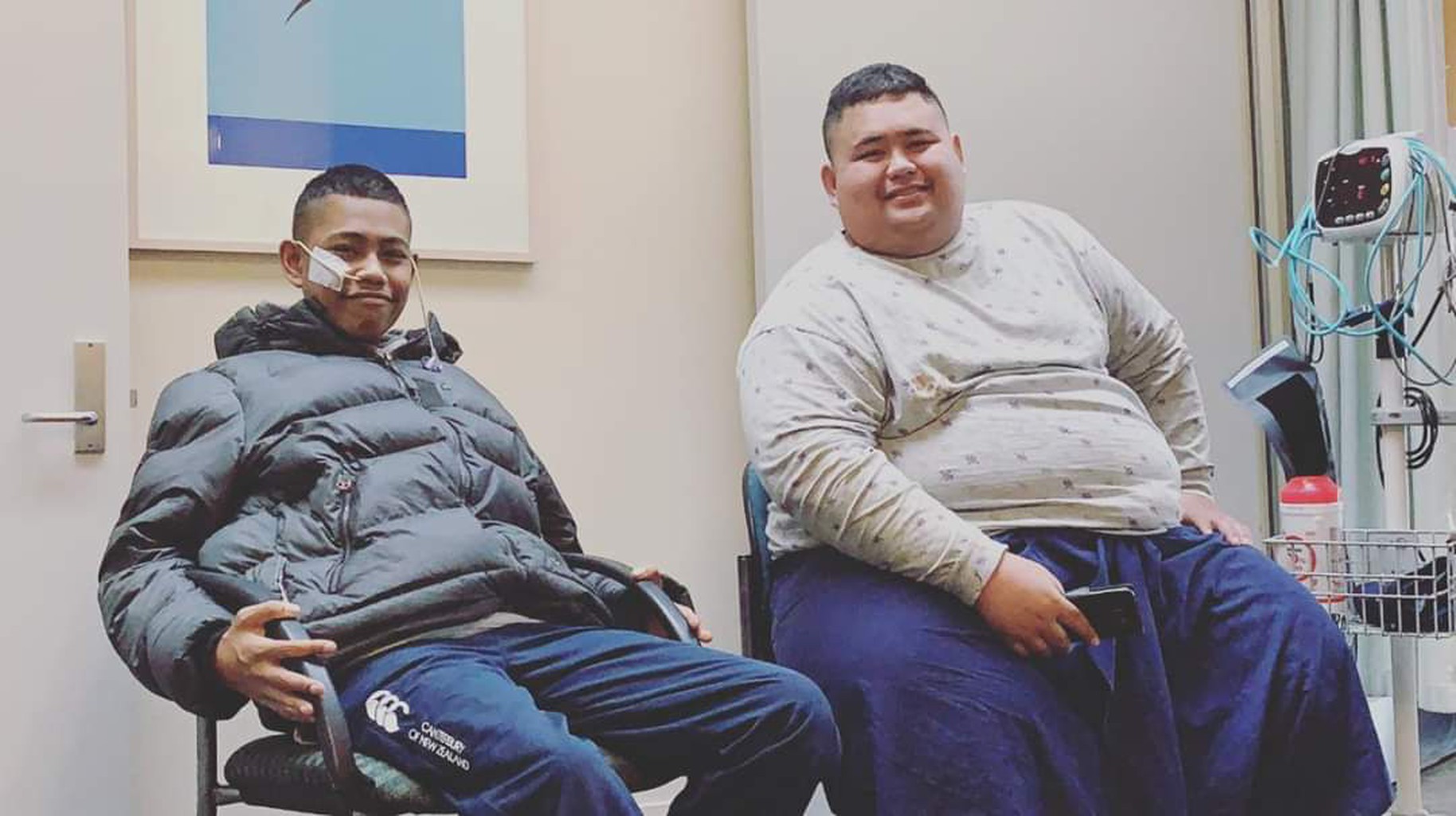 Toma - A transplant hero twice over
Toma Foroti has had not one but two liver transplants in his life. When he was very young, he had to have a transplant as his liver was failing. His family were warned that his new liver would only last two years, but against all odds it lasted for seventeen. He had never really thought about the fact that he was different, he went to school, church and played sport just like everyone else. He was just a normal kid and didn't see himself as someone who'd had a liver transplant.
In late June Toma came down with a fever and chills. His bloods and liver levels were checked and he got the unfortunate news that he needed another liver transplant. His liver was struggling to work due to scar tissue. He would always remember that date as it was when the next big fight in his life would start.
The doctors decided that a new transplant was needed. Toma was scared; scared he might die or something would go wrong. He had been too young to remember his last transplant but this time he was seventeen, had lived a relatively normal life, and was now faced with the very real possibility of his own mortality, something that had never occurred before in his memory.
Fortunately for him, he had the full support and care of his family, and the friendly care of Starship Hospital. In July he was put on the transplant list. Worried that he would be made to leave the kids side of Starship for the adult wing, Toma and his family sought the advice of their doctors and the transplant team. A plan was made. Toma would stay on the kids' side of the hospital for a while longer and then would transition slowly to the adult side. This way he could meet all the nurses and doctors who would care for him and feel more at ease when he did have to move.
This plan presented a few reservations for Toma and his family. Firstly, Toma was the oldest in Starship at 17. Something which was a little annoying at times for him. And secondly, when he did transition, he was the youngest on his ward and felt a little uncomfortable. However, with the plan in place, Toma was able to relax knowing that he was in the best of hands and that every doctor and nurse was there to care for and help him, familiar faces in a place which would otherwise be new; something he was very grateful for.
Before he could be deemed fit for a transplant, he had to build up his body as he was too skinny at the time. There was also the issue of bleeding in his stomach. The doctors weren't quite sure where the bleeding was coming from and Toma had to deal with more tests to find out what was happening. The bleed was found and dealt with and then he only had the scariest part left – waiting. Prayer got him through and on August 28th he received a call that there was a donor liver available. All Toma's prayers had been answered.
The next day Toma, with the support of his family, went into theatre and received his new liver. Before he went into theatre, he said goodbye to his family in case he wouldn't see them again. It was a very emotional moment and as he was being wheeled in, he thought about his liver and the life and family he had been given.
Toma is now recovering and doing well. He has physio and clinic visits and has to move as much as possible and keep healthy to help his body heal and adjust to his new liver. Toma has plans to start a plumbing apprenticeship course and follow his dreams all with the knowledge that he is alive because of the selfless donation of a liver, God's grace, the support of his family and the knowledge and care of the doctors and nurses in Starship Hospital. He wants to live life, help his family and got to church. He has learned the importance of the medication he has to take and hopes that his liver will last a long time again.