My Story:
Riaa
From Auckland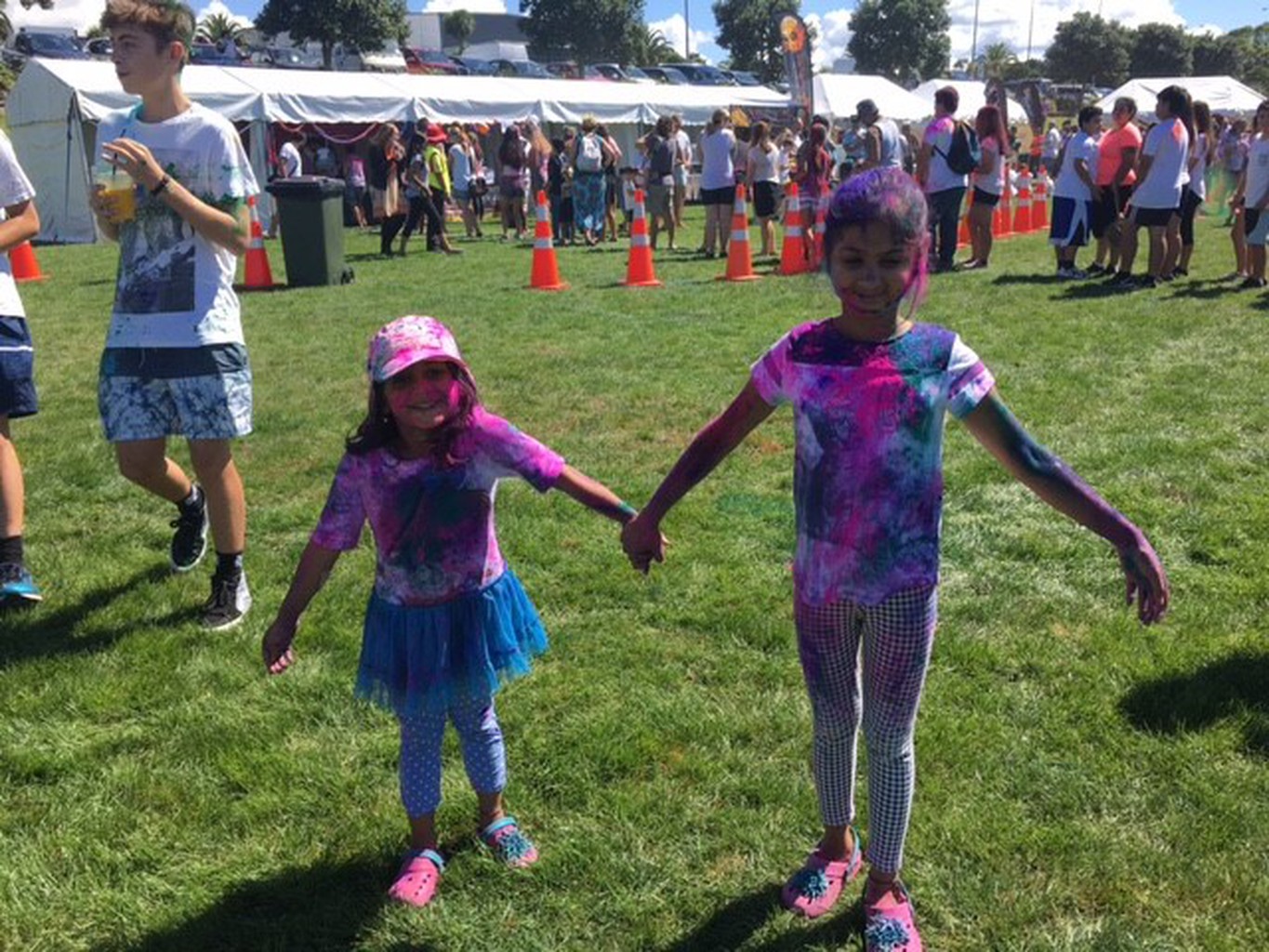 Riaa is a bubbly, outgoing little girl of nine years old. Looking at her it is sometimes hard to believe that she was so close to death when she was a baby. She loves to ride her bike, swim, sing, dance, play the piano, go to school use makeup and wear pretty clothes, listen to Taylor Swift and play with her friends – everything a nine-year-old Kiwi girl loves to do. However, when she was only a few months old, this future looked to be far out of her grasp.
Riaa was born prematurely on 12 October 2007, and when she was only a few weeks old her parents became worried about her. She wasn't feeding properly and couldn't seem to gain any weight. Unknown to anyone, Riaa was born with a faulty immune system. When her parents first took her to her GP with concerns about her poor health and problem feeding, she was diagnosed with severe thrush of the mouth. They were given medicine and sent home. However, when that didn't work, she was admitted to Waitakere Hospital.
Again, she was diagnosed with persistent thrush until, by some miracle, a trainee doctor who wasn't scheduled to come into the hospital to work that day, but had anyway, recognised that little Riaa had an underlying health problem causing the persistent thrush. Sensing that there was something seriously wrong he ordered blood tests to be completed and sent to Starship for review. By Wednesday of the same week, Riaa's parents were contacted by Dr Virginia Walton and asked to come to Starship. Whilst there, the doctor saw she wasn't breathing properly. Her chest was scanned and a life-threatening infection found. It was so bad that her lungs were in imminent danger of collapsing.
At six months old, Riaa was admitted into Starship. Her life now revolved around tests and reviews. Confusingly, her immune system seemed to be in a state of flux with one test showing that it was fighting and healthy, and the next showing that she had little or no immune system at all, much to the bewilderment of her doctors. Dr Sinclair, Riaa's immunology specialist consulted with Australian colleagues to review the results of the tests. Finally, Riaa's parents Anita and Vishal were given an answer to why their little baby was so sick – she had SCID, a very rare immune deficiency.
Severe Combined Immune Deficiency (SCID) is a rare and serious condition. It means that the T-lymphocytes or thymus gland in a newborn's body aren't working properly or are absent altogether. This causes the immune system of that child to be so compromised, it is just a matter of time before they get an infection which will quickly become deadly with no immune system to fight it. SCID is recognised internationally as a paediatric emergency.
Once diagnosed, Riaa's family was told that she would only survive if she had a bone marrow transplant.
Antibiotics and Immunoglobulin treatment became a regular part of Riaa's life as she was readied for her transplant. Every fifteen days she would have IVIG treatment until a suitable donor marrow was identified. Miraculously a near perfect match was found in Australia – the bone marrow donor had a 6/6 match, allowing the highest chance possible for a successful transplant.
On the 13 of August 2008, Riaa had her first chemo therapy session, followed by her bone marrow transplant on the 25th August 2008. At this point, Riaa had been in and out of hospital for close to a year; post-transplant her recovery was slow but steady – she was able to briefly leave the hospital to celebrate her first birthday, but returned the same day fighting Rotavirus.
Once discharged home, Riaa was admitted for day-stay appointments for IVIG transfusions and check- ups every 15 days, eventually reducing to once a month. She has been a regular visitor to Starship for many years; supported throughout by IDFNZ KIDS Foundation with parking and cafeteria vouchers – Riaa has fond memories of these visits catching up with favourite medical staff members and enjoying her favourite, healthy salads in the cafeteria.
By the time she turned 8, her immune system was picking up to the point that Riaa no longer required any transfusions. Today, aged 9 - Riaa is still under surveillance by Starship, but her appointments have been cut down to annual visits.
Riaa's recovery is now complete. Mum Anita has been diligent throughout, ensuring Riaa stayed healthy and happy after discharge with very close monitoring. She kept Riaa isolated from other children and adults until doctors were absolutely sure it was safe to introduce her to a play centre aged 3 years. By the time she reached 5, she was ready to start school with IVIG treatments keeping her safe.
Reaching the age of 5 Riaa was also able to make a long-awaited journey to India with her parents and younger sister Nyraa – visiting grandparents and relations she had not yet met for the first time.
These days Anita and Vishal Jasuja have two boisterous and outgoing young girls to take care of and say they are grateful to the New Zealand health system and awesome medical professionals for their amazing care of Riaa. They also thank IDFNZ for the ongoing support they have received in the form of financial help, such as hospital vouchers, and also appreciated the emotional support the Foundation provides one on one and through events enabling networking with other members. They feel as if they are a part of the family of IDFNZ for life and especially when they were at their lowest with Riaa in total isolation, when they had the assistance and encouragement of the IDFNZ support staff to bolster them.