My Story:
Riaa
From Auckland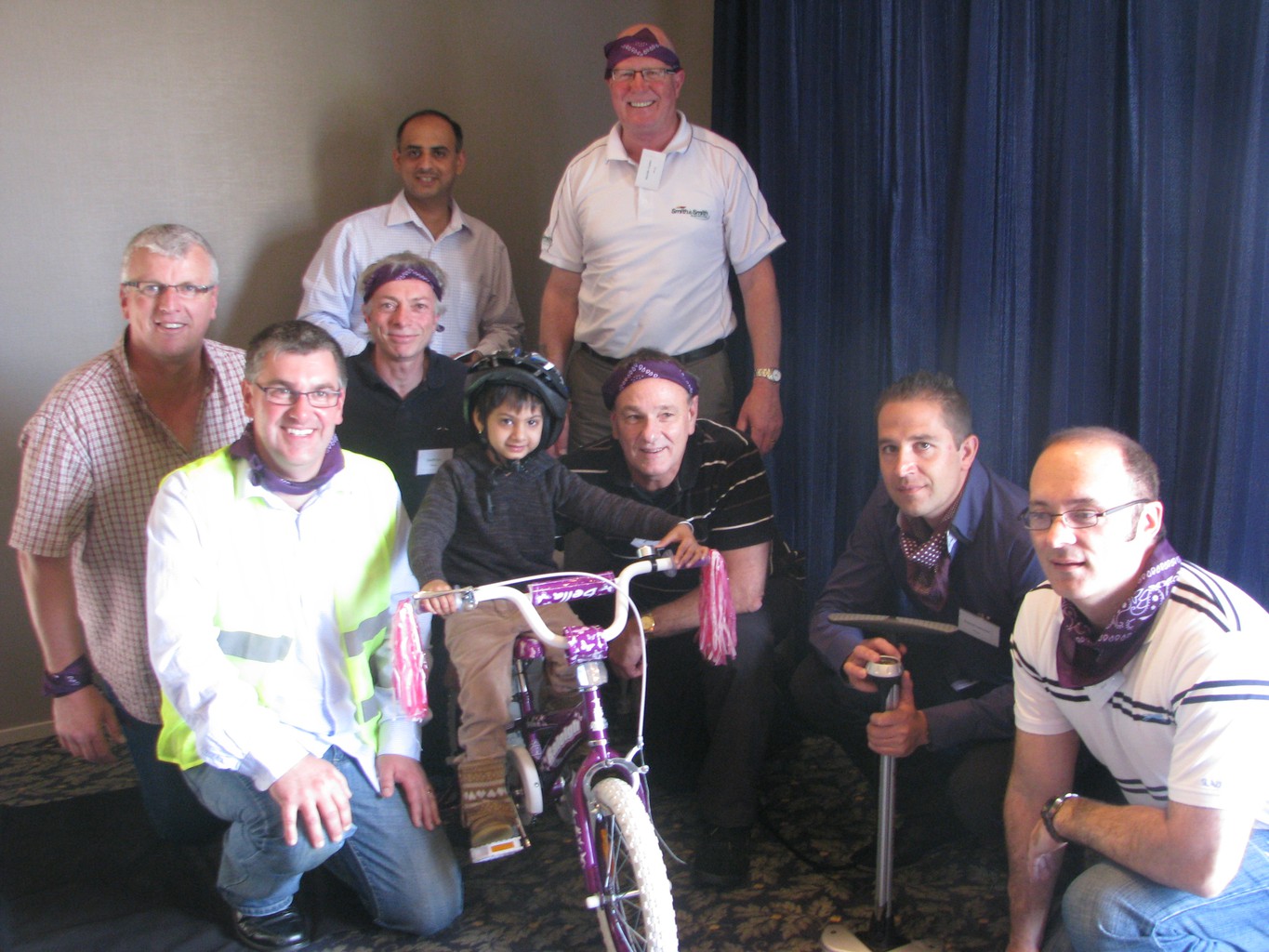 SCID / Bone Marrow Transplant

Resilient Riaa's long road to recovery
Riaa is an active youngster who loves riding her bike, going to school and spending time with her parents and baby sister. It's hard to believe this bundle of energy spent the first five months of her life in hospital, struggling to survive.
Riaa was born 12 weeks premature. When her mother Anita and father Vishal took her home, she seemed to be doing well until one day they she noticed wasn't breathing properly and had white patches in her mouth. Even though doctors gave her the "all clear", the parents felt something wrong. They took Riaa back to Waitakere Hospital and where the doctors agreed to admit her for observation. Riaa threw up everything she ate, and a blood test finally revealed that Riaa's T-cells were not developing. Riaa was diagnosed with a Severe Combined Immune Deficiency (SCID).
A Starship Hospital specialist, Dr Virginia Wotton, confirmed the parents' concerns that Riaa wasn't breathing correctly and she was placed on oxygen.Tests showed Riaa had pneumocystis carinii pneumonia (PCP), so she was given Intravenous immunoglobulin (IVIG) for a month to top up her B-cells.
Starship Hospital became the family's home and Anita and Vishal appreciate all the support they got there, especially as their relatives lived in India. But when they learnt Riaa was immune deficient and they would need to give her IVIG regularly, they were not sure what that meant and how it would affect their lives.
Riaa's SCID condition was so rare her blood and urine samples were sent to London, Melbourne, Sydney, London and Boston. "It was like a no man's land," says Vishal. "The doctors identified what she had but it seemed there was no definitive treatment."
The couple says specialists Virginia Wotton and Jan Sinclair were "amazingly helpful".
Once home, the parents kept Riaa in a protective environment; they sanitised and kept the house warm, which meant expensive power bills.They also faced the added anxiety of Riaa's development as she was born premature.
Every month tiny Riaa needed antibiotics and other fluids injected intravenously. As she was prone to infection, she spent much of her first year of life at hospital or indoors at home. The specialists decided a bone marrow transplant (BMT) was essential to boost her immune system.Her BMT donor was from Sydney, with a 6/6 match which meant an 80 percent success rate.
The first step was chemotherapy, and the side effects added to the challenges Riaa and her parents faced. After an infusion of Antithymocyte Globulin (ATG) to suppress her immune system, she developed mucositis, a painful inflammation, from her throat to her digestive tract and was in so much pain that she was on morphine for a week. Then she developed veno-opcclusive disease (VOD), slipped into a coma and spent days in the ICU.
"But luckily our daughter is a real fighter," says Anita. "She survived and her bone marrow started to regenerate."
As her immunity improved, so did her physical health and her confidence. Now she is a chatty girl who loves to read, draw and play games.
"As a family, it's reminded us how important a healthy life is," says Vishal. "We're more spiritual; our priorities have changed. You can buy medicine but you can't buy health."
It's been a long road to recovery, but the family is looking ahead. Their second daughter, Nyraa 14 months old, has had an easier start to life and is thriving.
Rhiaa takes medication daily and has regular medical checks with the specialists.
"But she's full of life now," says Anita. "She loves going to places like the Zoo and the aquarium. It's been difficult as our family is back in India, but we owe a lot to Starship Hospital and the doctors and nurses involved, and we also appreciate all the support we get from IDFNZ."