My Story:
Mataese
From Christchurch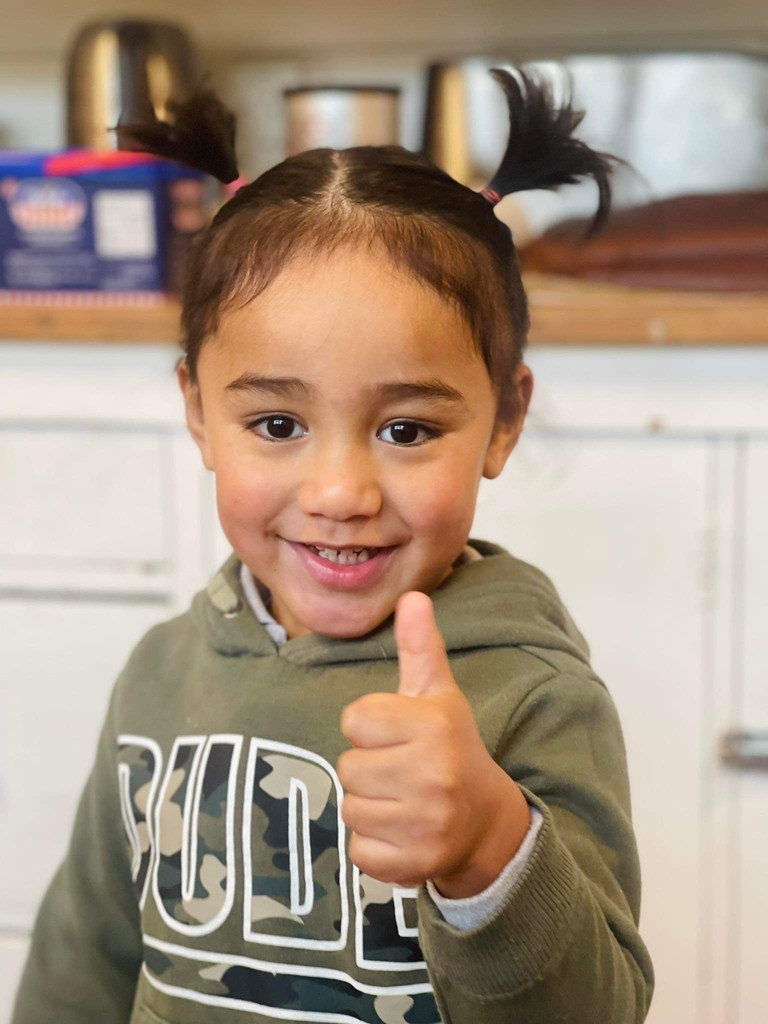 Mataese was born premature at thirty-two weeks. He was in NICU after birth and was found to have jaundice. To help combat this, Mataese was under the blue light.
As the jaundice didn't leave, he was tested at three weeks old, and the diagnosis of Biliary Atresia was given to his family. It was explained to his family that the duct that came from Mataese's liver wasn't there or wasn't working properly to drain the bile from his liver. He was transferred to Starship and the medical professionals there started his treatment with a Kasai. His parents, and especially his dad struggled with this diagnosis and in knowing that life would be difficult for their little boy. He was on vitamins and formula as well as medications and antibiotics to try and keep him as healthy as possible. For his family, it felt like something was ripped from them because they didn't know what was happening and if he would survive. They asked the questions how and why, unsure if this had been something they had done wrong. The doctors assured them it wasn't and that it was a condition which is unfortunately common in Maori and Pacific Islander children.
Thankfully, Mataese's surgery was successful. Then a trial for drugs which could help him came up. His family agreed to let him be on them. They wanted to do this to try and help him and others. Mataese was on the trial for 2 years. His family didn't know if he was on the real drug or a placebo but he was on the real drug. This was a time that was really hard because his parents had 3 other young kids. They felt like they were neglecting them because they were focussed on Mataese.
Mum was with him during the day and dad during night. All their time and focus was on him. His parents explained to the kids what was happening and why they had to do this. It was financially a struggle as well. The sacrifice was needed because Mataese needed so many medical interventions. It was stressful and a struggle but the family are thankful to Kids Foundation who stepped in and took the heaviest load of stress that they had, even the small things taken away were amazing In Samoan culture it's hard to speak up and show that you're struggling because of pride, you don't want others to know that you need or are getting help. However, this doesn't get you anywhere. Mataese's dad, Larry, wants to encourage everyone to '…put your pride behind you and your family first'.
The hospital also stepped up to support. There are lots of places that can support and help through this time. Take advantage of that. Now, Mataese is doing really well. He has been signed up for another 5 years on the new drug as it's helping so much. Now he needs to take one step at a time. Larry says he is now 2 years and 8 months. His check-ups look great. There is nothing wrong from his premature birth.
Wonderfully, his Kasai is still working. Mataese's family are hoping his story will help other kids and families. They want everyone to know – it's nothing you've done – it's just common with Maori and Pacific Islanders. They believe this is important to know to keep an eye out for the signs. We wish you all the best, Mataese and hope that your body continues to strengthen, and you grow healthy and happy