My Story:
Madison
From Auckland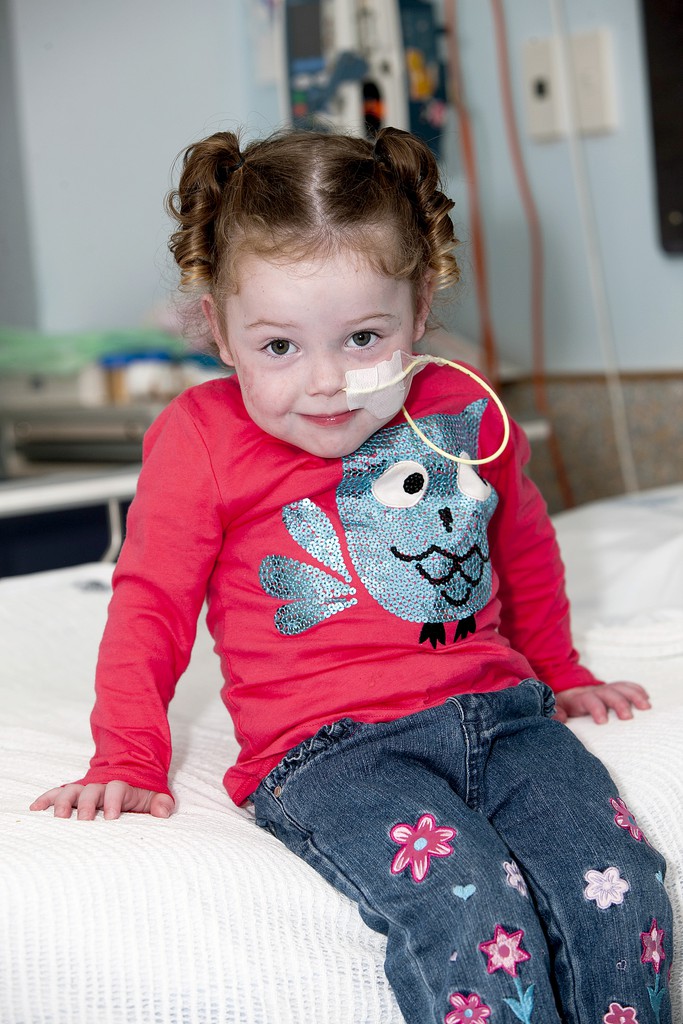 Madiee was born on Friday 18th September 2009. At 14 weeks into pregnancy scans showed that Madiee had Gastroshisis, the family received antenatal advice from specialists indicating that Madiee would require initial corrective surgery however they could anticipate that she would make a full recovery with no long term effects within 6 weeks of the surgery. At birth Madiee was very unwell requiring immediate intensive care support. In addition to Gastroschisis, Madiee also had a jejunal perforation (hole in the small bowel). Madiee over the first months of life required multiple operations, resulting in Madison also having short gut. To sustain life Madiee required intravenous nutrition.


Gastroschisis is an opening in the abdominal wall (muscle and skin of the abdomen) which appears while the baby is developing during pregnancy. The abnormality results in the stomach, small and large intestine (covered by a layer of skin) sitting outside the abdominal wall Extensive surgical bowel loss causes a condition known as "short gut". This condition is characterised by diarrhoea, very slow weight gain, deficiencies of important vitamins and minerals.
April 2013 Madiee was accepted by Birmingham Children's Hospital UK for assessment and transplant surgery,
Learning about approval for the overseas treatment Alana said "There are no words to describe how we felt when we heard from our doctor that the funding had come through. We're so grateful to be able to give Madiee a chance at a normal life after everything she's been through. We've waited so long for this and Madiee is so full of love and life - she deserves this."
Birmingham was the first British hospital to establish intestinal transplant in 1994 and they now have a well-established reputation for providing intestinal transplant to children with intestinal failure.
Alana says the family had mixed emotions. "It's scary that we're going to be living somewhere completely new. We will be in a new country with a new hospital and new faces. It's very scary and exciting all at the same time - exciting to think that maybe one day soon Madiee won't have to live in a hospital."
Madiee and her mother Alana traveled overseas shortly after and have been there since undergoing assessment and treatment whilst awaiting transplant. It is expected that they could be overseas for 2-3 years until Madiee is well enough to return to New Zealand - a long journey to wellness.

The Foundation continues to fundraise to support this family with living expenses and parental /grandparent respite visits to share the load of supporting Maddie.

Although in good hands medically , Madiee is very homesick and the first year away has been very hard on this family. We wish Maddie well for a successful transplant in 2014 and look forward to seeing her return well.

"Madiee is such a brave, energetic, happy and determined three-year-old who deserves the chance to live.