My Story:
Madison
From UK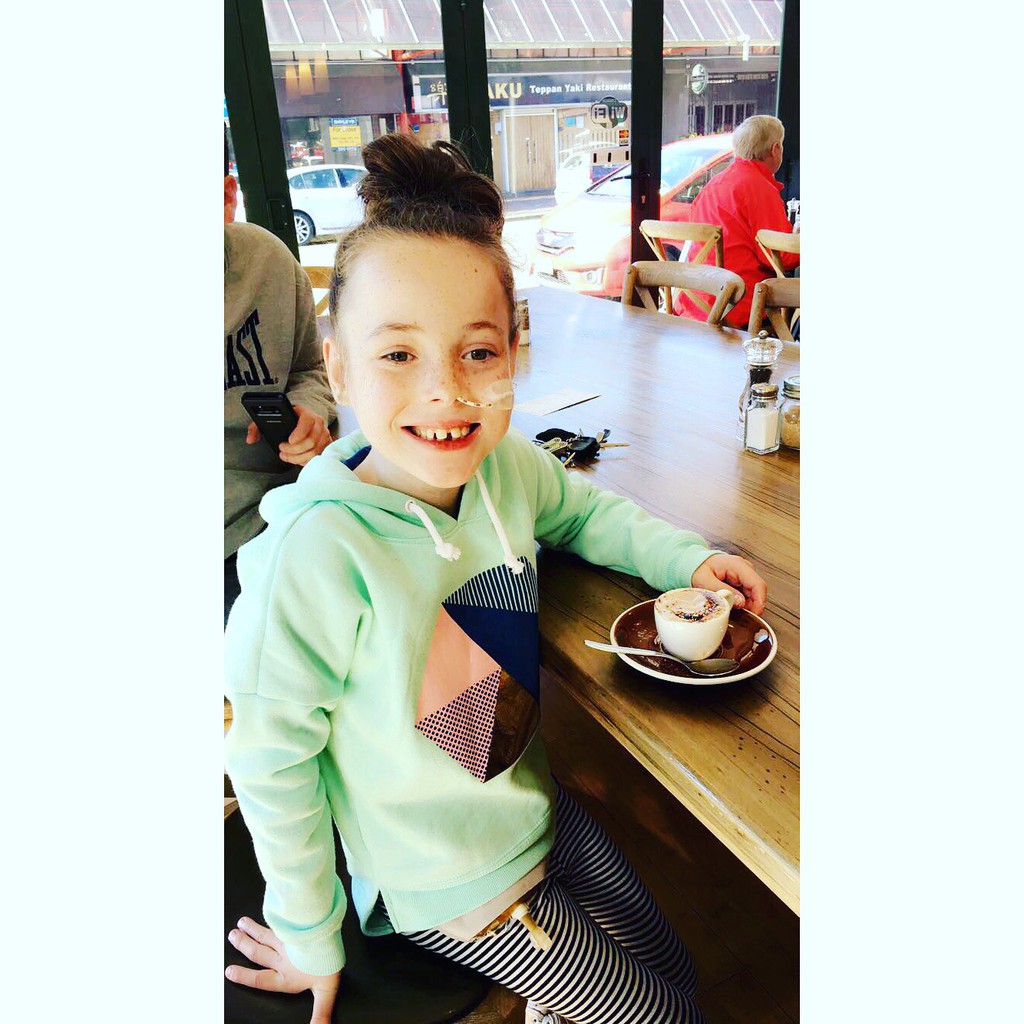 All of us have hopes for the future, whether its landing that next big promotion, happiness for us and those around us, to travel the world and see everything life has to offer, or even get through the week with as little drama as possible. Madison Merrick's hope is a little different, however. She hopes that by telling her story she can help others who are going through what she has survived or warn others of the things she has had to endure.
Even before birth this outgoing little girl was in for a rocky start. When her mum Alana was 12 weeks pregnant with her, Madison was diagnosed with gastroschisis. The diagnosis was daunting but all the doctors seemed sure it would be an easy fix. However, when Madison was born they found it was a very complicated case and her small bowel wasn't working.
Madison wasn't to be beaten. After numerous operations to try and repair or rehabilitate her bowel, three years in Starship, massive amounts of pain, and with a very low quality of life, the doctors advised that Madison needed a bowel transplant if she had any hope of survival. Unfortunately, despite the world class care and medical resources New Zealand is proud to have, our medical advancements didn't extend to bowel transplants. Madison's best chance for survival was to go to England.
The following eleven-month campaign to raise money to send her Birmingham showed Madison and her mum just how many lives were touched by Maddy's story. Finally, in May 2013 with the support of those who had donated and the doctors who had first treated her, with their lives packed into four suitcases, Madison and Alana left for England. For 18 months and several unsuccessful operations later, Madison was put on the transplant list for a new small bowel. Five days later she was put under and a new bowel transplanted into her small body. Sadly, two days after her procedure something went wrong. Madison suffered a massive internal haemorrhage and was put on life support. Alana was told to prepare for the worst but miraculously little Maddy recovered. Unfortunately, there was damage to her bowel and the organ wasn't working. Then, two and a half months post-transplant, during a routine check, Madison was diagnosed with PTLD – cancer from her transplanted bowel. The cancer was in her lungs and liver and she would have to endure chemotherapy over six months. These were the darkest days for those closest to Madison. Another blow came when the chemo, which was shrinking her tumours rapidly, caused her kidneys to struggle to work.
After so much heartache, pain and suffering, Madison surprised everyone when she woke up one day and her transplanted bowel had amazingly started working again. From that moment on she began to rally and become healthier every day. Eighteen months after her transplant she was taken off TPN (Total Parenteral Nutrition) given through an IV, and after living all her life without eating food, Maddy was able to learn to eat for the first time in six and a half years. She's had some ups and downs but has gone from strength to strength. Now, living as normal a life as can be expected for children who have gone through so much, Madison is loving life and living it to the full. She goes to school full time, has made friends, and will be turning eight soon. Insisting her favourite food is McDonalds, she says she wants everyone to know her story so that others can be warned of what happens and she might be able to help them. Her first thought is of her friend Luca who was not so lucky and although only seven years old she knows how fortunate she is to be alive.
Her mother, Alana speaks with much gratitude for those who donated to help her get her sick little girl to England and a better life, and wishes they could have the best of both worlds and live here with their family. However, returning to New Zealand for more than a holiday is not viable. Madison's doctors are in England, those that have been with her from transplant to now and know everything that has happened to her in that time. With Starship's support, they made the journey to England with a small hope of Madison surviving, and now they have built their life and home there they know that even though it's a bitter-sweet choice, they must stay where Madison can get the best care and support. Maddy deserves the best care and that means England will be their permanent home from now on. 'Never say never,' Alana says, but for now England is where they need to be.
Life is unpredictable at best and with everything Madison and Alana have been through they are now living their dream life. Maddy can participate in swimming, school, and tennis, and even revels in the ability to live at home. The horrors of her short life are fading away and being replaced with new happy childhood memories. Like most kids her age she watches Youtube, rides her bike, enjoys art at school and spends time with her friends or going to the park. None of this would have been possible for her without the generosity of those who heard her story and donated money to enable her to go to England for her transplant. Maddy loves her family and loves how things are now. Life is perfect for her now she says, not because she can do these things, although they are a bonus, but because she has the opportunity now to be at home and not in the hospital.
Madison, like other members of IDFNZ KIDS Foundation has an amazing outlook on life, they want their stories heard to warn others and to give support or help for those suffering as they are. The hope that her story will help others is completely selfless and is more proof that despite what she has been through, her care for others has only grown. We are so thankful that she is healthy and happy now and wish her and her mum all the best for their future.