My Story:
Madi and the Cave's family holiday on Waiheke!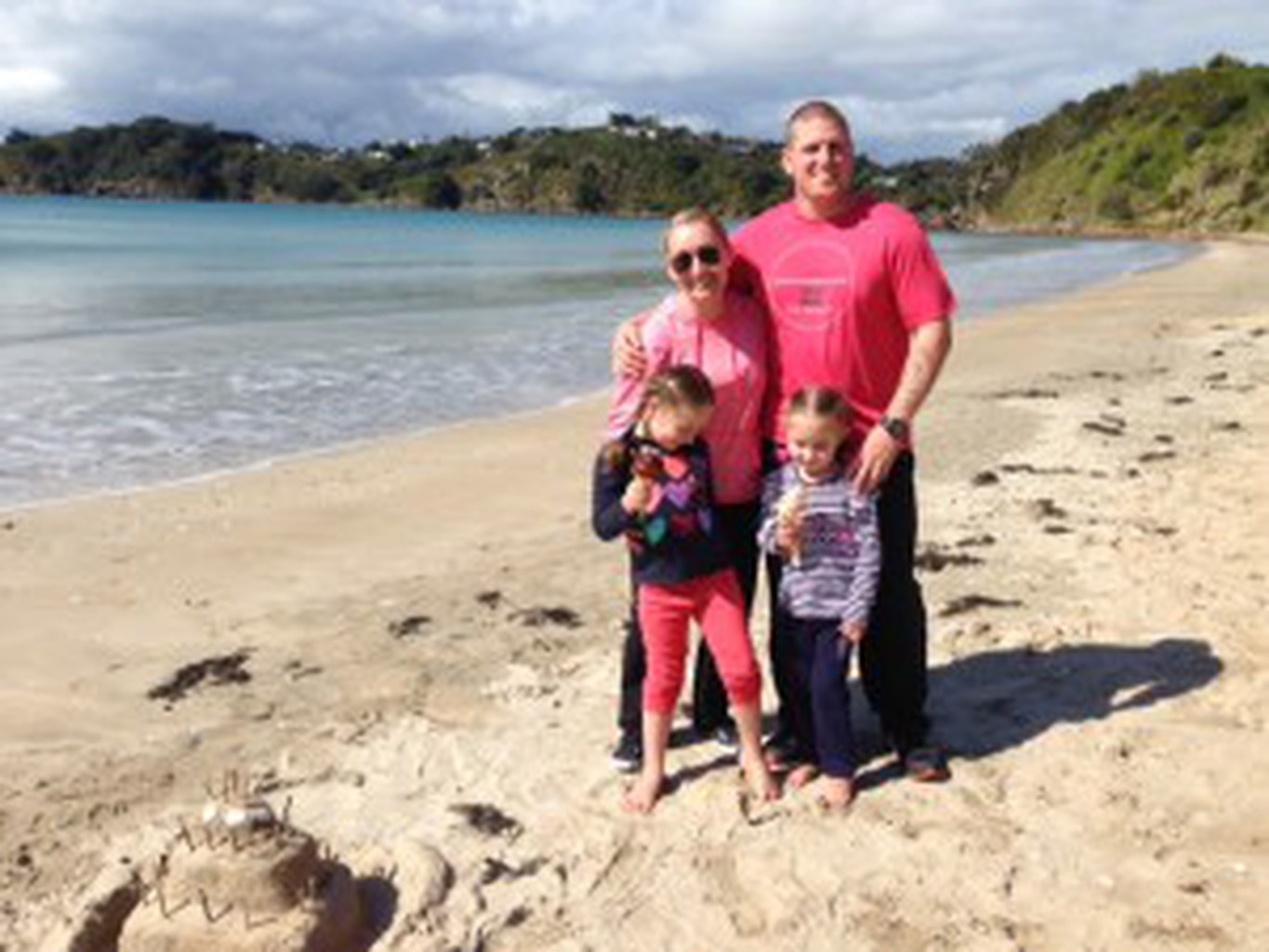 ~ A message from the Cave's about their fabulous Waiheke getaway! ~
"Thank you so much to all involved in making our weekend getaway to Waiheke so super special. Firstly, we had never been to Waiheke so we were all excited to be getting out of Auckland and getting away to a place we've always wanted to visit but have never managed. The children had already packed their little suitcases days in advance to our visit and they were on countdown two weeks prior!
Once we arrived in Waiheke we were so grateful for the fantastic accommodation we had to stay in, it was perfectly located and had everything we needed for our stay. The girls just loved the little bedroom with the bunk beds! It was just a beautiful place. Secondly we want to say a huge thank you to all those who donated vouchers or meals for us throughout our stay. We are eternally grateful to all of you as this enabled us to fully enjoy our weekend break as a family without having to worry about what to do or how much it was going to cost us.
The girls just absolutely loved us all being together, spending time at the beach, building sand castles and eating ice cream. Madison's all-time favourite thing was 'going on a big adventure together and taking our car on a boat!'
My husband and I both work full time jobs and rarely get any time off together as we are still trying to recover financially from the year I was unable to work when Madison was at her worst during the 2 liver transplants. So as you can imagine this weekend was greatly received!
From the bottom of hearts we want to say a huge, massive thank you once again! It's been a long time since we have been able to spend quality time together as a family without having to worry about work, hospital appointments or blood tests!
Kelly, David, Emily & Madison Cave xxx"