My Story:
Johanna
From Waikato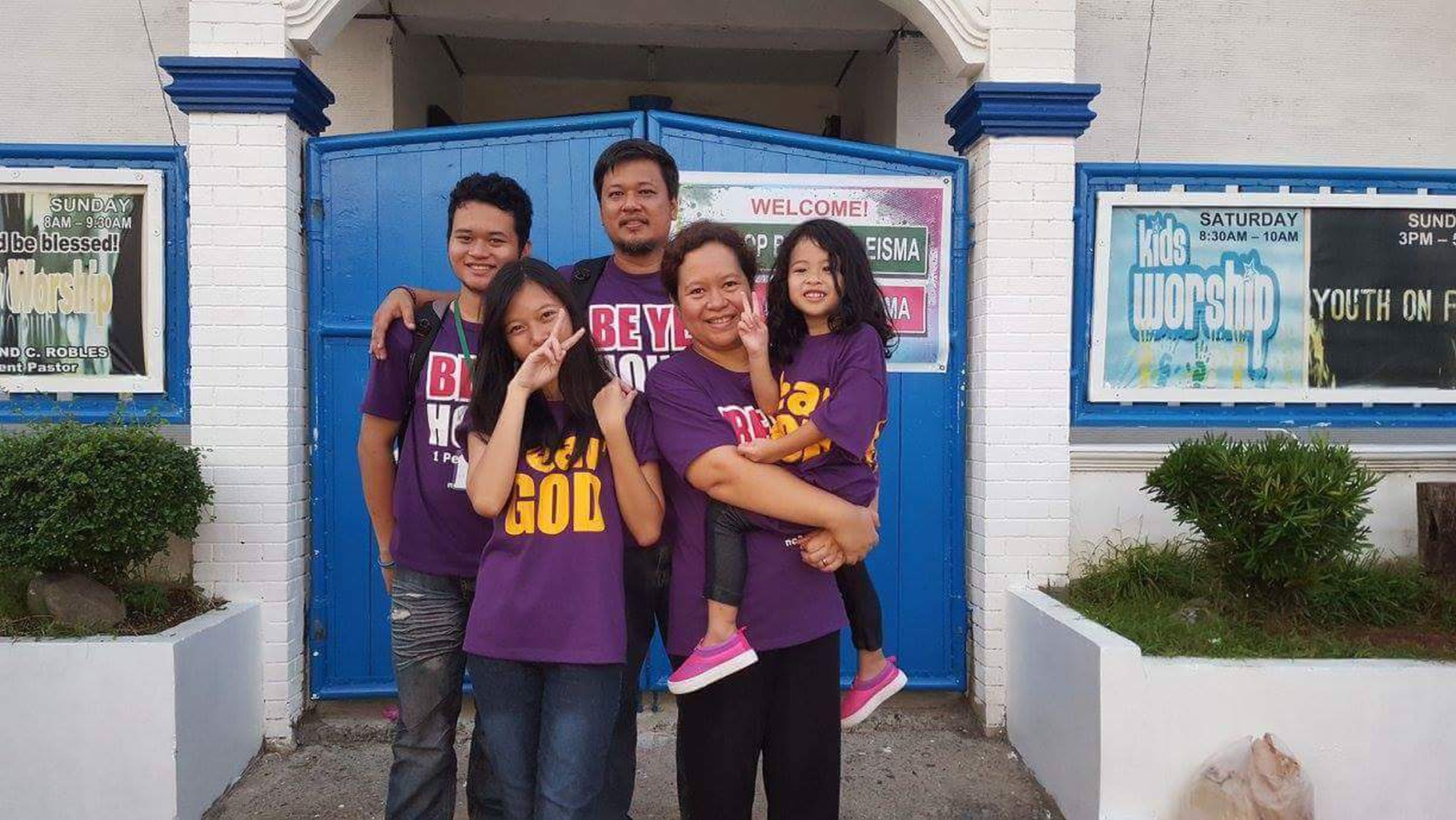 Waikato patient member Battles HLH: JOHANNA'S STORY:
"Jesus help me!"
This was Johanna's prayer four days after we got into Starship Children's Hospital where she was transferred by an ambulance on Tuesday afternoon, the 3rd of October from Waikato Hospital after two days of confinement there. My 4 year 9 months old girl was diagnosed with Hemophagocytic Lymphohistiocytosis or HLH, a very rare blood disease. She was in critical condition when brought to Starship and that Friday evening Johanna had her first chemotherapy. We almost lost her that night but while she was having chills and fighting for her life, she cried: "Jesus help me." As the minutes passed, God answered her prayer. Through the help of the doctors and nurses of Ward 27B, Johanna's vital signs started to stabilize. As the days went by, our daughter's condition got better.
We are a missionary family of 5 from the Philippines who just got into the country on the 27th of July 2017 on a two-year religious work visa. We are based in Matamata and our two teenage children went to Matamata College while Johanna went to the creche of Youth With A Mission (YWAM), the missionary organization we are working on staff with. Coming into the country was a journey of faith as we are working voluntarily and thus we rely by faith on God's provision for our needs.
Just a couple of months after we arrived in New Zealand, Johanna got really really sick. When we got to the hospital, it was such a struggle for us as we were so far from our family and relatives, we didn't know anyone both in Hamilton and especially in Auckland, and we did not have any finances with us. But we are so thankful for the staff of Starship for giving us comfort and support and for connecting us to IDFNZ/Kids Foundation who are so gracious and have brought encouragement and comfort to us. The Countdown Gift Card and the vouchers from Kids Foundation have helped us with groceries and meals for our family at the hospital.
Transportation was one of our struggles as my husband and our other children had to borrow cars to come visit Johanna and I on weekends. It was also through IDFNZ/Kids Foundation that we were given a 1996 BMW for our family to use by a kind donor. We are so grateful and feel so blessed for the generosity we experienced from IDFNZ and Kids Foundation and its supporters.
To the Foundation, its staff and officers and their amazing supporters, our family would like to thank you for your acts of kindness and generosity. Even with the crisis we are going through as Johanna is still undergoing treatment and we continue to pray for her complete healing and restoration, we have hope because we know we have a faithful God who loves us and there are kind hearted people like you who care.
Blessings to all of you!
From a thankful family,
Ronald & Jessica Lapuz
and children:
Andrew, Christine, and Johanna
Before I knew I was pregnant, God gave me Deu. 28:4 "the fruit of your womb will be blessed..." I asked the Lord, "Am I pregnant?" And I heard His still small voice say, "yes." And true enough when I went to my OB, it was confirmed that I was pregnant but ultrasound showed a single embryo on a low lying placenta. Based on the ultrasound, my doctor advised me not to set my hopes high on this pregnancy as it shows I will lose the baby. I prayed to the Lord about it and asked Him "Lord, please let my baby survive." And I heard God in my heart say "Yes, the baby will survive."
But a week after I had bleeding and I was rushed to the hospital and a D&C operation was done because I had a miscarriage. The embryo removed from me was around 8 weeks old and it waa submitted to a laboratory for biopsy and results said "placental tissues and decidual scrapings". I was sad because of the miscarriage but God kept saying "The child will grow in wisdom and strength and will be filled with the spirit of God." and my body as well was showing symptoms of still being pregnant. I kept going back to my doctor to say I was still pregnant because of the symptoms of being pregnant and pregnancy tests always shows positive which she then told me the hormones are still in my system so I will still have positive results. This went on for the next three months until finally my doctor said "for your peace of mind and just maybe you got pregnant again after the miscarriage, have another ultrasound."
I went for an ultrasound and there we saw our miracle baby Johanna, then 5 months old inside my tummy in a high lying placenta. How she survived despite the anesthesia, oxytocin and the d&c operation was a sign of God's protection and faithfulness because he said he will let my baby survive. My doctor was amazed as well because during my D&C she did not see her there. I then asked her "If you saw her, would you have removed her?" She replied, "Yes, I would have because I gave lots of medications to you. I cannot explain what happened clinically so I will say it's a miracle!" I told her, " it's because God said He will let my baby survive." It appeared I had twins. Johanna's story as a miracle baby has inspired a lot of people back home.
Although HLH is a giant that our family is fighting against, especially Johanna, but even giants can be slain by children, just like David killing Goliath. With the word of God giving us strength and courage, Johanna's story continues, yes, our miracle baby has become a miracle child.