My Story:
Jay
From Northland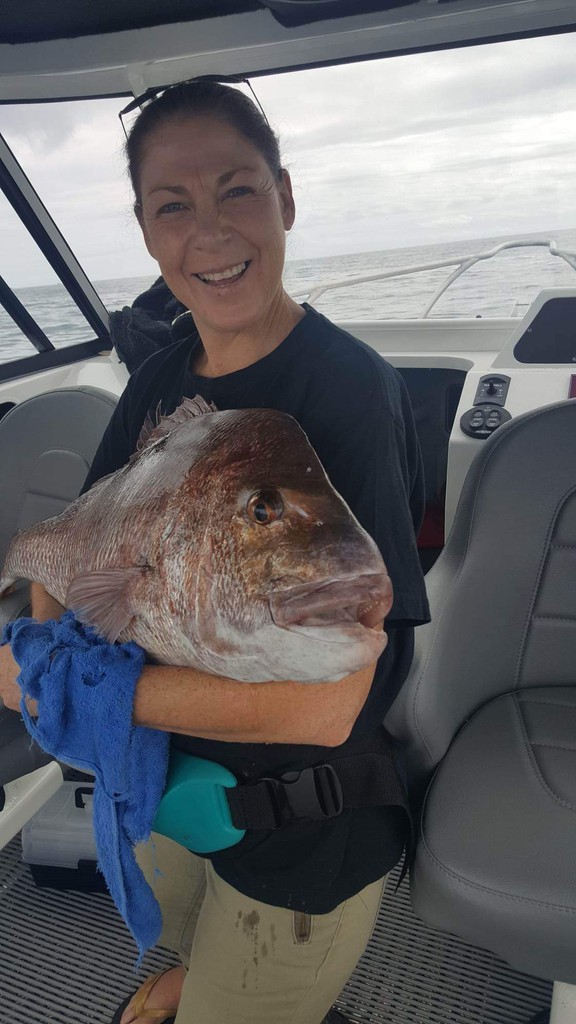 My name is Jay, and nearly 12 years ago I was diagnosed with CVID- a primary immune deficiency disease characterised by low levels of protective antibodies and an increased risk to infections. I specifically had Hypogammaglobulinemia, a rare disabling condition.
I had suffered from recurrent infections for most of my adult life and would develop several at the same time- like having an ear infection, a kidney infection, and a chest infection. I had severe sinus and respiratory infections and developed pneumonia many times and my doctor at the time informed me I was always sick because I smoked. Some time in 2009 I suffered a severe allergic reaction, and I asked a doctor colleague if they had any ideas about what I should do, and very kindly they sent an email to a friend who happened to be an immunologist at Auckland hospital. Sometime later I received an appointment to attend the Immunology Day Stay unit where I was tested for allergies and had blood taken. Interestingly I didn't appear to be allergic to anything and it was determined that I had simply suffered a one-off allergic reaction. However later that night the registrar rung me directly and asked that I return to the Day Stay unit the following day as they had picked up something from my blood tests. Following several more tests over a day I was eventually diagnosed with CVID and bronchiectasis. I spent many months caught in a cycle of being unwell, taking preventative antibiotics, getting better, stopping the antibiotics, then becoming sick again. To meet the requirements for IV treatment I first had to take a course of antibiotics. If my immunoglobulin levels were low then I may be accepted for the treatment program, however the medication simply allowed my levels to rise just enough to take me outside the approval criteria. It was really frustrating to nearly get there each time. Towards the end of 2011 I received a call from my immunologist, and he was ringing from overseas as he was attending a conference. He had been putting my case forward for treatment approval when they had their regular team case reviews and finally it was decided that I could start the IV treatment monthly. This is immune globulin replacement therapy to replace what my body is not making. So just before Xmas that year I had my first IV infusion. During this whole time, I was working fulltime but struggled with exhaustion and on-going infections and sickness. IV therapy basically took up most of a day for me and I used to suffer severe headaches following the infusion, and often wouldn't be able to go to work the next day.
I also had quite terrible veins and the nurses often took several attempts to insert the needle and this became very painful and a part of the treatment I hated. I had been aware that eventually I may be able to look at sub-cut therapy which self-administered at home., but that this didn't usually happen for a few years. I have been so incredibly blessed to have the immunologist that I have as he has continually advocated for me, and ongoing treatment right form the start. And within a year I was approved for Evogam therapy. Evogam is a solution made from blood plasma products that I inject weekly into my thighs and comes from the blood given by donors. This has allowed me to be independent in my selfcare. This is not a cure but simply allows me to enjoy a better quality of life. While I still need to be careful around others as I'm more susceptible to catching illness from them, treatment has somewhat stabilized my health and it is no longer such a rollercoaster ride. Since the Covid pandemic I have been living more of socially distant life, and I have had all available vaccines and boosters that I am eligible for- so 5 shots so far and I recently had the Evushield vaccine offered to the vulnerable who haven't had Covid. I am grateful for the support from IDFNZ and the ongoing and continued support from my Immunologist. I am thankful for all those who donate plasma. During the time I have had CVID I suffered a slipped disc, and developed Complex Regional Pain Disorder with Central Sensitisation, which meant I suffered severe pain constantly with hypersensitive areas. I have recently had surgery to help with this, however having two rare conditions is exhausting and taxing on my body. While I remain more vulnerable and susceptible than others, my life is more fulfilling and enriched since being able to receive treatment.