My Story:
Jared
From Napier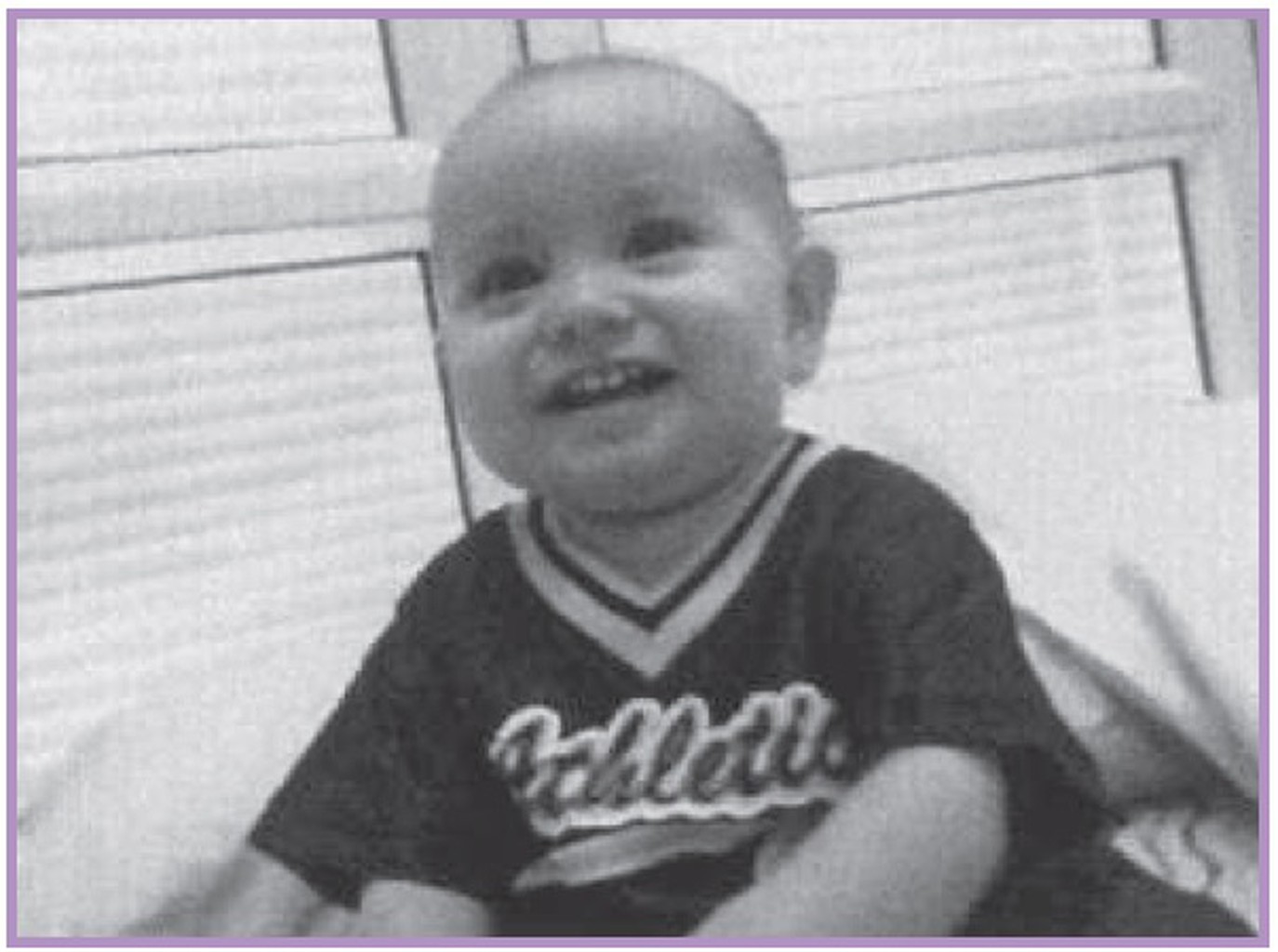 SCID

Jared Daniel Perston: Born 21 October 2000 - February 2002
The birth of Jared , to parents Vanessa and Anthony and older sister Ashleigh was a time of celebration.

There was no hint of any of the critical medical problems to come.Just 4 months later Young Jared was admitted to Napier hospital fighting for his life with severe bronchiolitis, requiring a ventilator and cpap machine to assist him with his breathing. This was the first of many visits to hospital for life threatening infections - for the next 6 months Jared was on oxygen, tube fed and and constantly sick after feeding, he failed to thrive and gain weight. In August 2001 his conditioned worsened and he was again admitted to Napier hospital with yet another lung infection - this time his condition was so critical he was flown to Starship Children's hospital.
It was at Starship that Jared was finally diagnosed with Severe Combined Immune Deficiency (SCID), a rare inherited immune disorder that affects 1 in 100,000 babies born each year. Jared's only hope for life was a bone marrow transplant (BMT) . At that time this procedure was not available in New Zealand so Jared and his parents were flown to Sydney for his transplant. Returning to Auckland Starship in September , Jared then spent the next 5 months in Starship hospital . Full details of His story were recorded at that time in the KIDS Foundation newsletter published in December 2001.
Unfortunately the treatment was not successful and Jared passed away at the end of February 2001. Jared will never be forgotten - his memory lives on in the hearts of his family.
Mother Vanessa remains in contact with KIDS Foundation and is especially supportive of proposed new testing for SCID in all newborn babies here in New Zealand. Testing which could have made all the difference to precious Jared.
SCID is a set of more than a dozen different genetic conditions, all of which result in failure to develop T cells and inability to make protective antibodies. Most newborns born with SCID appear normal at first because the mothers immune system protect them from infection in the first few weeks of life . However without treatment even common infections can be life threatening A newborn screening programme (NBS) has been introduced in the USA to screen for babies suffering from low levels of T cells -associated with SCID. This NBS is part of the Guthrie Heel prick test, it is simply an additional laboratory test on blood samples already taken routinely from newborns here in New Zealand.The proposed test alerts doctors of potential T cell (immune) abnormalities which may lead to further testing for SCID.

The most effective treatment for SCID is Bone Marrow transplant . BMT treatment is possible from shortly after birth , its highest success rate is achieved when done in the first few months of life - before numerous infections have set in and caused fatal damage .
Jared's mother Vanessa Comments on SCID New Born Testing

"Not a day goes by without my remembering the trauma of Jared's battle with SCID. The joy of his birth turning into growing anxiety and confusion as he became progressively more ill. The diagnosis of SCID was a relief as a treatment path was at last identified . Bone marrow transplant was a painful journey for Jared and the whole family at his side, but we clung to the hope of a cure. He sadly didn't make it through as a direct result of the earlier infections that had damaged his body; It was devastating to lose Jared in such a brutal way.

To learn that a new SCID screening test is now available overseas is very encouraging. I urge the Ministry of Health to introduce this test into New Zealand as soon as possible. Speaking as a mother who has been through this dark experience – I am sure that Jared would be alive today if was diagnosed and transplanted as a newborn.

Screening tests were not available in 2001 but they are a reality today and are saving lives in States across the USA. Newborn screening for SCID in New Zealand would identify "at risk" infants like Jared shortly after birth and secure the highest possible survival rate for these vulnerable and precious New Zealand children. A world class outcome from our public health system – isn't this what the New Zealand health system is all about? "

Vanessa Perston , June 2014