My Story:
Graesyn ( Palmerston North)
From Palmerston North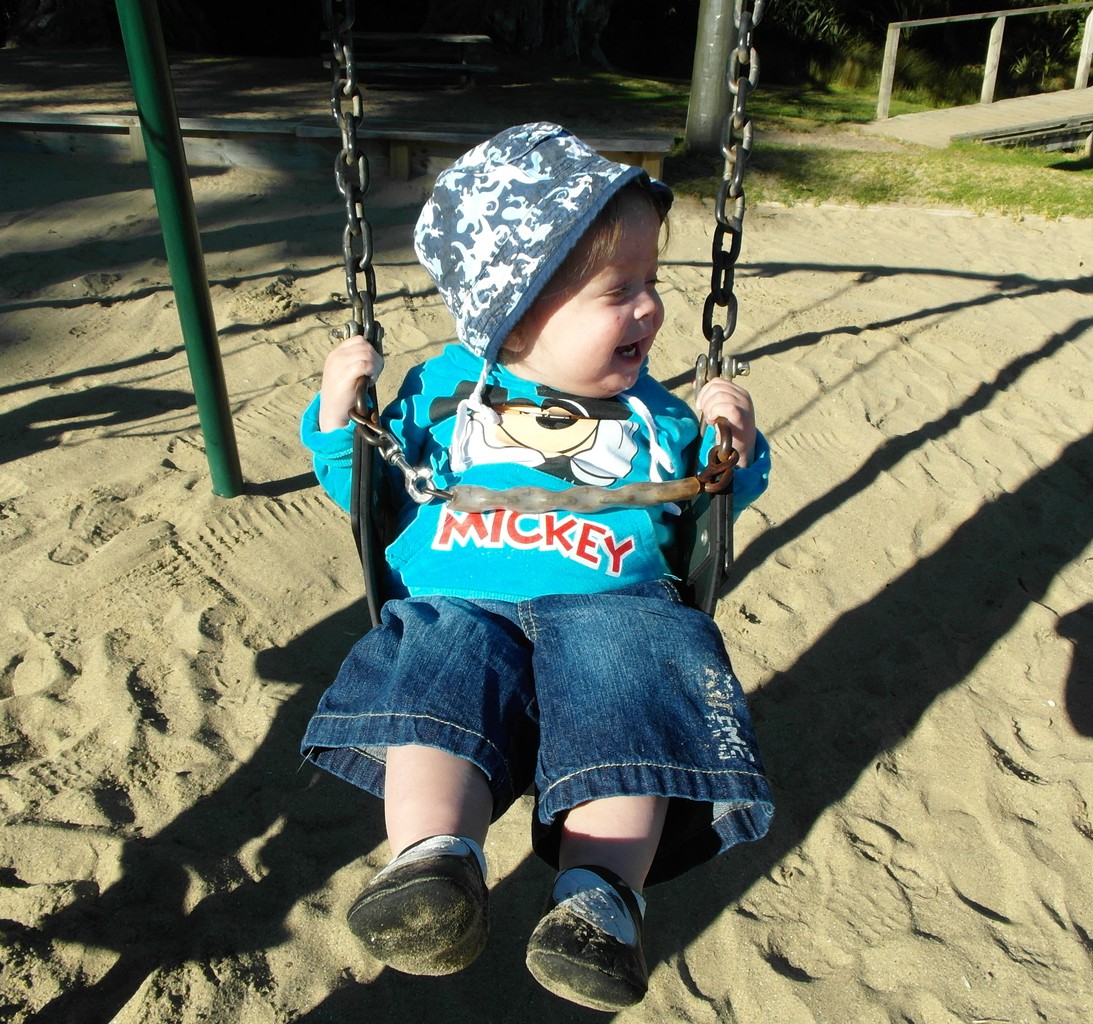 Graesyn's Journey - through Biliary Atresia and transplant
A brave Palmerston North mum celebrates her courageous son's journey.
Graesyn my beautiful boy today marks one year ago our lives changed forever. Mummy thought that she had given birth to a healthy baby boy, but no son, it was confirmed you had Biliary Atresia and were a very very sick little boy.
You had the Kasai done on the 2nd Feb 2012, they thought it may work for you.
Throughout the year you had your ups and downs, but in July it was decided you needed a new liver.
So you had your assessment and you were put on the list for a liver transplant.
Mummy could see you losing some of your spark as every day came and went, you kept getting infection after infection and more hospital stays in Palmerston North. 1st of November we got sent up to Starship as you had another infection this time son we didn't get to come home over those weeks you went down hill slowly to begin with and then boom you ended up in PICU fighting so hard for your life it was a really rough roller coaster ride my beautiful boy. It had me wondering if you were going to be saved.
You got your second chance of life on your 1st birthday from someone very special, that amazingly beautiful person gave you the greatest gift that anybody could ever give another person, they gave you the gift of life, Mummy will be forever thankful to that special person and their family.
After you had your liver transplant your journey didn't get any easier son like i thought it would, you hit rock bottom and you fought so so hard to keep going and you succeeded with the help of the awesome PICU team they are fantastic.
As I reflect over the last year to now you have come a mighty long way and my beautiful boy you have taught mummy to love like there is no tomorrow.
Love from Mummy xxxx
During our stay at Starship we discovered the Awesome KIDS Foundation. On a Thursday KIDS Foundation would come around and give us vouchers for meals at the hospital café . When Graesyn was in PICU they also Brought some Frozen meals which came in very handy I could have a meal with out leaving Graesyn's side I cant thank the KIDS Foundation enough for all they do they are amazing.
For more of Graesyn's story visit his facebook page : www.facebook.com/BiliaryAtresiaNzGraesynsJourney