My Story:
Eric
From Mangakino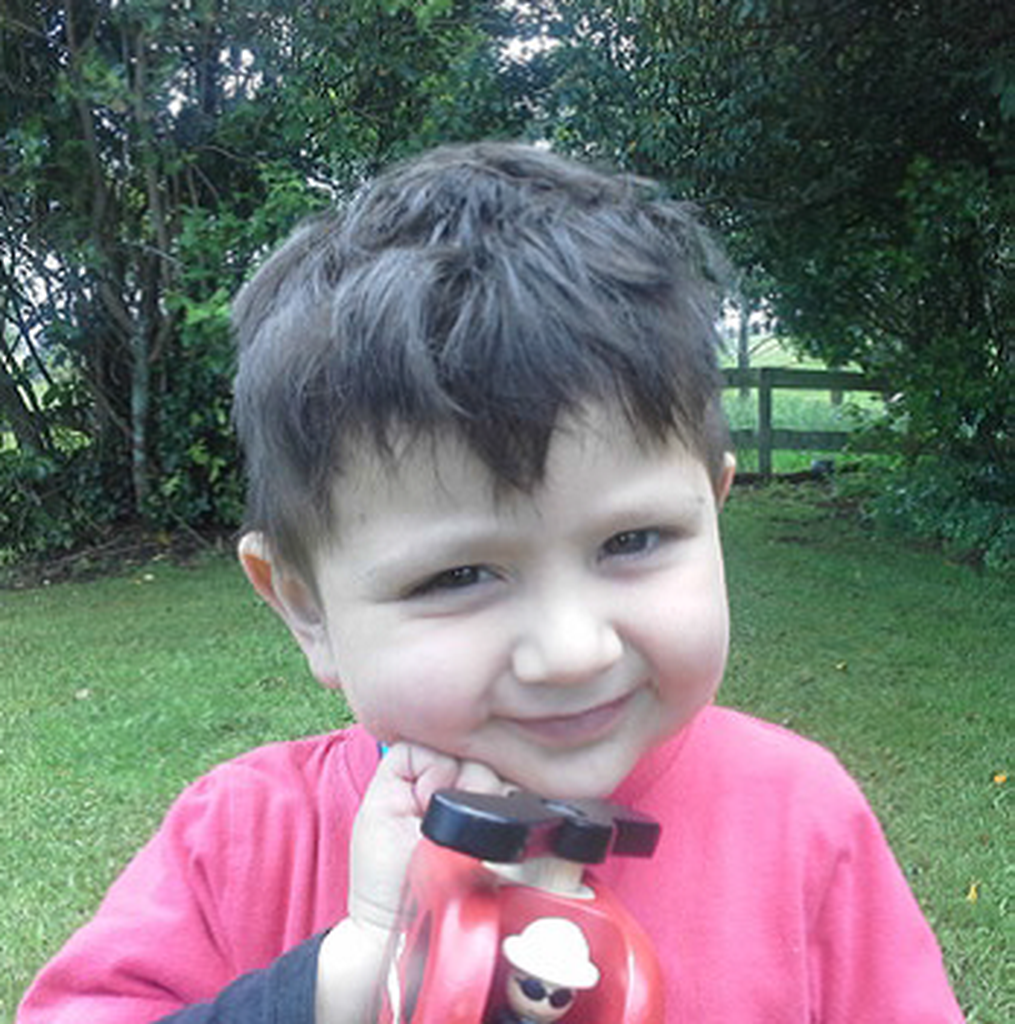 Eric Morgan ( Mangakino)
Eric is an amazing three year old boy whose father passed away from a heart attack before I was aware I was pregnant with him. At seventeen months old Eric was diagnosed with Langerhans cell histiocytosis. The disease had invaded seven organs in his little body, skin, lymph nodes, bone, lungs, spleen, pancreas and liver. For this he required sixty four days of chemotherapy in the space of twelve months. To date he has had one hundred and eleven blood product transfusions (blood, platelets, plasma and albumin), countless needles into his scarred little veins, scars from biopsies, surgeries and procedures, has over fifteen hundred beads of courage, and he sucks it all up and gets on with it like it's nothing. Eric and I have spent a lot of time over the last two and a half years away from my other three children during hospital visits.
Unfortunately the chemotherapy and the disease had done irreparable damage to his liver. Eric waited six months on the liver transplant list. We were blessed enough to receive a deceased donor liver for him.
Eric is the happiest, strongest, and bravest boy I know. He toilet trained on a chemo pole before he was two. Eric was telling me to get the sergeons to "hurry up" before his transplant. He has learned how to run since he has his new liver and is now learning to bide a bike and do normal boy stuff! Eric has the best humour and is incredibly thoughtful.
Due to all of the chemo and drugs Eric has taken in the last two and a half years, he has no immunity for long periods of time. He is on daily injections that I do myself to boost this. He even picks which bum cheek to inject. Social gatherings are almost non-existent. He has had pneumonia since we have been home, with one night reaching minus seven this last winter. Whenever one of the girls become unwell it is difficult to isolate them from him so he doesn't catch anything they have. No one can tell us how long Erics immunity will be comprised for. There is also a possibility he may need another transplant at a later date due to on-going complications.
Angela would like to thank all supporters who have helped her create a warmer safer home for Eric. https://givealittle.co.nz/findraiser/ahealthy home for eric