My Story:
Carter Sim
From Napier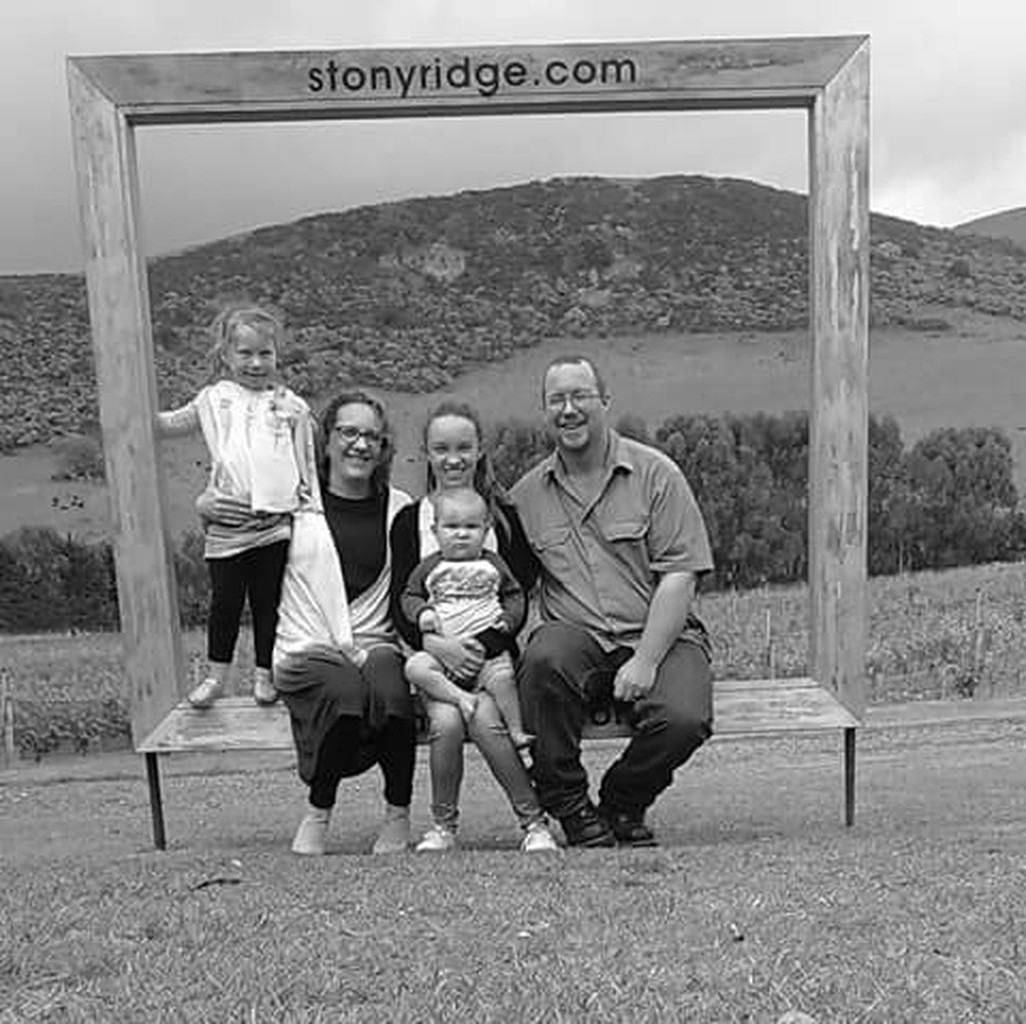 Napier couple Andrew and Hazel Sim have been through a very tough 2 years. The joy surrounding the birth of their son Carter in January 2014 was quickly followed by the shock diagnosis of Alagille Syndrome and the imminent need for a life-saving liver transplant. The family were called to leave their home in Napier in August this year when a suitable liver became available; spending close to 4 months living at Auckland hospital for Carter's transplant and recovery. With two older sisters Lily and Mya to care for also, and Andrew's work commitments in Napier, weekly journeys to and from Napier became the norm; this lovely KIDS Foundation family was exhausted by the prolonged separation and considerable stress. Supported by KIDS Foundation throughout their long hospital stay, something extra was needed.
Enter Holiday Helpers Network Waiheke (HHN) – with the offer of a respite weekend to bring together the whole family for a healing, relaxing weekend. The HHN weekend was amazing as always, the magic of Waiheke worked so well that Carter was actually discharged home to Napier in the week following. The family were so grateful for the kindness and generosity of the HHN team.
"I cannot say thank you enough for the incredible weekend that Karyn and Dan and all the lovely people that were involved in helping Holiday Helpers organise a respite break for our family to be together, relax and be away from the day to day hospital life we have become use to up at starship.
Everything blew us away from the home baked lasagne made for us the night we arrived to the incredible eco Bach that Charles and Nicky kindly let us stay in that was just in the most beautiful setting and even though the weather was horrible for us we were able to relax and enjoy just been together for the first time in a very long time. We can't forget the beautiful flowers Nicky organised from the wonderful florists on Waiheke - they made the most gorgeous bouquet for us.
Our thanks to Max from Stoney ridge Winery for the lovely wine tasting and tour of the winery; he made us feel so welcome and was very informative. Andrew and the lovely people from the Oyster Inn, a stunning little restaurant. Andrew was just great with the kids and the food was amazing, we were so full we couldn't even fit in desert… thank you so much.
We decided to make our trip really special and decided while we were there that we would get married; after the hardest year we thought it would be a perfect time and we are so very grateful to Holiday Helpers Waiheke, Karyn and her husband Ian, Joe, Diane and Cath for been a part of our day and helping make it so special we will never forget what you have done for our family and truly grateful you all feel like your all just a part of our family, thank you."