My Story:
Caleb
From Auckland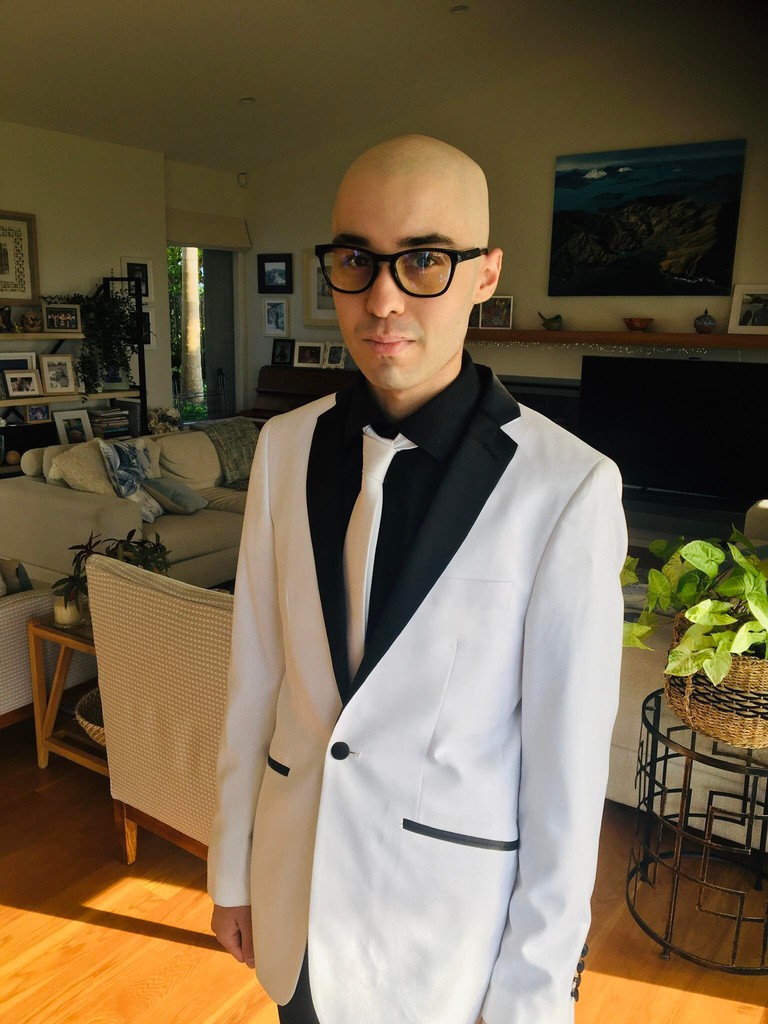 Caleb's first memory was of his brother Logan being sick and the family having to go to hospital. At only seven or eight years old Caleb knew there was something very wrong with his twin even though he didn't understand what it was. Because Logan was so sick Caleb was tested and the doctors found that both boys suffered from chronic granulomatous disease (CGD). This is a genetic disorder which cause the white blood cells to be unable to kill certain types of bacteria and fungi. This meant that both Caleb and Logan were very susceptible to bacterial and fungal infections which could be life-threatening.
Caleb and Logan were given medication to help them with the symptoms of their diagnosis. Caleb says he was fine taking it. The doctors advised the boy's parents that a bone marrow transport would me needed. His parents agreed that they didn't want their children to go through so much pain so early in life and decided to hold off as long as they could with that treatment.
For Caleb he remembers every day as being the same. Medication as taken, the boys were taken out of school when they were first diagnosed to be home-schooled so that they were safer from germs and sickness. Caleb remembers the worst part being the fact that he was in pain when he did poos, and that there was blood. Caleb also remembers that he couldn't be anywhere damp because his lungs struggled in that kind of climate. School trips were missed, and he felt as if he did miss out on so much. However, he was pretty healthy and happy at the time. The worst he physically went through because of his illness was a granuloma in his lung and an eye infection at one point. Then, in 2014, Caleb suffered a collapsed lung which took some time to sort out but is now healed.
Caleb was hoping to not have to endure a bone marrow transplant before the age of 20, however Logan went down hill in the middle of last year. He had to have a bone marrow transplant and did very well after it. Caleb decided that he should also get a bone marrow transplant.
Once his decision was made, Caleb was prepped for the procedure in the middle of this year. He has to be completely healthy to undergo the treatment, even a slight cold would have meant the dates he was given for his transplant would have to be pushed back. He isolated at home and the night before he was to be admitted he and his family went out for dinner to celebrate the next step in his recovery. The next day he was admitted to Starship. His specialised room where he was to be isolated and cared for by specially trained medical staff wasn't ready yet, and so he had to stay one night on ward. Luckily, his room was ready the next day and Caleb was moved there. After a few days of isolation and observation, Caleb was given chemo treatment to destroy his own bone marrow and prep his body for his donor marrow. This procedure wasn't painful at first, Caleb says. However, one week later he felt very ill, tired and started to vomit. He lost his taste and wasn't hungry also. It was a hard five days of chemo, and it took a toll both mentally and physically.
Thankfully, Caleb was then able to have his transplant two days later. Mentally he agrees that it was good for his body, but it was still hard on him. The marrow was brought in and taken to a lab near Starship. There it was spun out of the blood it had been in and taken to Caleb where it was slowly and painfully transfused into his body. The whole procedure took almost six hours as it was transfused in small amounts (5 bags over the course of the day).
Once the transfusion as done Caleb finally felt he could rest. He fought a bad temperature, and his body was exhausted, but he was over the hardest part of the procedure. It took time for him to feel better and this meant Caleb was worried the transfusion hadn't worked, but it takes time for the body to settle and the marrow to take hold.
Caleb was put onto medication which weakens the immune system so that it doesn't fight the new bone marrow. He was cared for by specialised nurses. They monitored everything and had a checklist to make sure his numbers were going down. Caleb had to drink, eat, sleep and function as normally as possible to enable his body to heal and accept the new marrow. Over the first few days of his transplant nothing changed with those numbers but suddenly they started to come down.
Only in hospital for one month, Caleb felt like he was there for a year. What was meant to be only a three week stay was extended by a week for further observation. Finally, he was healthy enough to return home. Then the next stage of his recovery started. He had to make sure he gained weight when he got home, he needed to drink plenty of water and exercise to help his arms and legs get stronger. His doctors are happy with his progress so far, but he still needs to keep gaining weight. He is now getting a lot better and able to do a lot more for himself. He had to battle through the 100 day cough but is better now too. While he was settling back at home after being in the hospital, he kept waking up through the night used to being woken up for checks through the night and the noises of machines through the night.
Now he has been taken off certain medication and cutting down on other medicines as he's been healing. During his stay in hospital channel 14 on TV became a curse. Whenever he turned it on ABBA was playing. He enjoyed that his parents were able to stay over with him at times on the ward as well. Now that he is feeling better Caleb is hoping in the near future, he can get to do things he's wanted to do. He would like to go camping, scuba diving and even try to win $10 mil with Lotto. Caleb also plans to go back to swimming once he gets the all clear from his doctors. His biggest plan is to get a job next year to make some money and be able to go to university.
We wish you the best for your recovery and hope you get to fulfil all your dreams for the future.