My Story:
Aiesha
From Christchurch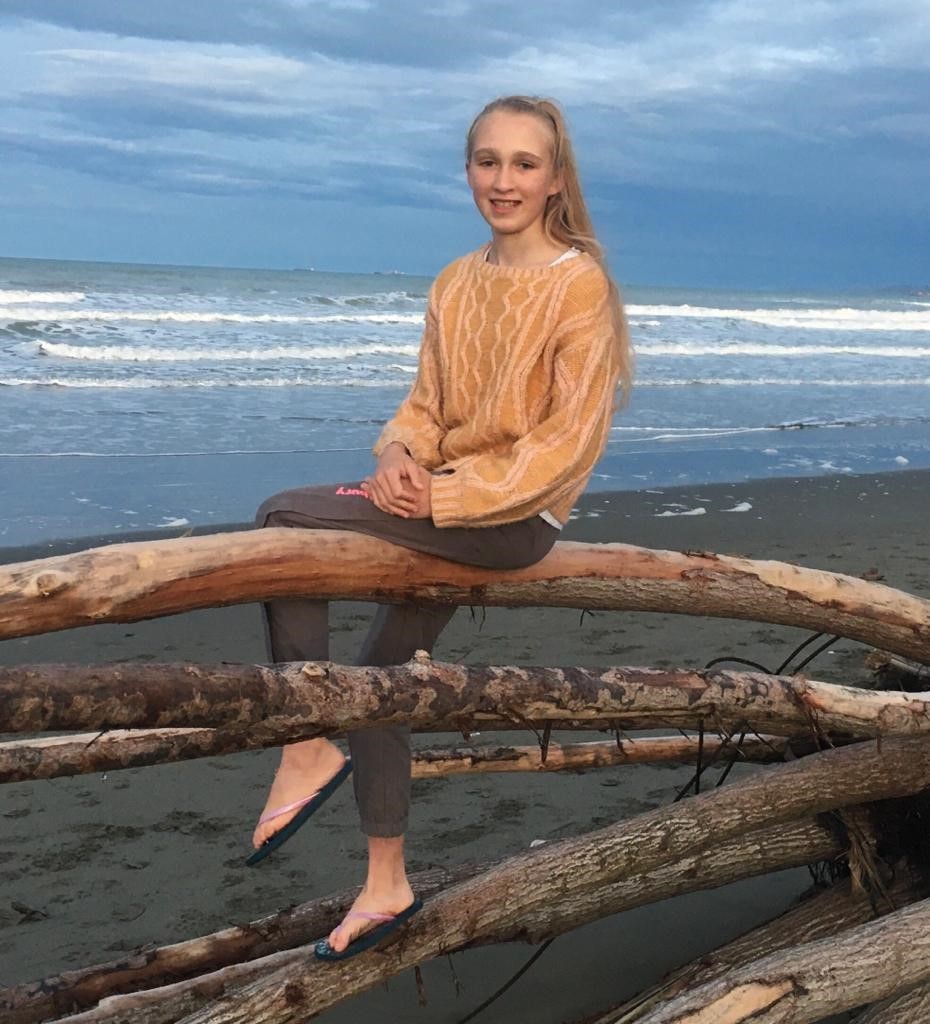 At 13 years old, you wouldn't know that Aiesha had been so sick when she was first born. She is a bubbly, happy girl who enjoys dance and is finding her own way in the world. Thirteen years ago it was a totally different story
Aiesha was born in Switzerland in 2010. Her parents had known from earlier scans that she would be born with a heart condition called Tetralogy of Fallot which is a defect within the heart. For her first weeks of life, Aiesha was in Switzerland's equivalent of NICU. Overall, she was healthy and was growing well. However, she was a very clingy baby who vomited and cried a lot. At six months old, she had her first open heart surgery. This was to be repeated at five years old. After her first surgery, she seemed to start failing to thrive. Her stomach was very distended, and she didn't seem well and was quite drowsy.
In her first four years of life, she was in and out of hospital as she underwent investigations, endoscopies and the like to find the cause of her illness. Her family were given some answers such as her diagnosis of portal vein thrombosis which means that there was a clot in the hepatic portal vein of her liver which damaged her liver. After eighteen months of investigation, the only outcome which would solve this problem was a liver transplant. Aiesha had always been seen by a metabolic team during this time as well because of her high levels of ammonia. This causes people to become unconscious and meant that her parents worried about her learning ability.
Knowing that Aiesha needed the very best of care, her family moved back to New Zealand after her second heart surgery. Her medical information was transferred over to Starship and she had a lot of medication to help as well. Every time she had this medication, it was causing her to vomit as she had to have it when eating. This in turn was meaning that her body didn't have the nutrients it needed. Once back in New Zealand, the medical team at Starship decided to do their own work up of her bloods and other tests to draw their own conclusions about why Aiesha was so sick still. These tests were done at Starship and also Whangarei Hospital.
They diagnosed Aiesha with portosystemic shunt with recurrent encephalopathy with hyperammonaemia. At six years old, Aiesha was placed on the liver transplant list. At seven years old a donor was found for her, and she was called up for her transplant. The family felt really well cared for and supported at Starship and Ronald McDonald House. The first time she was called up for a transplant, Aiesha had been unwell and the team realised she'd developed hepatopulmonary syndrome so her lungs weren't strong enough at that time for the transplant surgery. This was very confusing and upsetting for Aiesha, however, the medical team, including the place specialists, really helped her feel cared for and special despite this. After being put on full time oxygen therapy, the family had to wait a few more months. Unfortunately, during that time Aiesha became even more unwell. Her mum and dad were then assessed to become live donors. Mum was a match. Ten days before Aiesha's scheduled transplant surgery, a deceased donor was found.
At seven years old Aiesha received her transplant. Once she was in Ronald McDonald house after her transplant, she loved visits from her Auntie and grandparents and cousins. It is now about five and half years since her transplant and Aiesha has been blessed with a positive post-surgery journey. She came out of hospital with an NG tube and on oxygen. The family were back home almost two months later. Within a few weeks of returning home, Aiesha was back at school. Now she only had three to four monthly blood tests to check her liver is still alright. She has had two liver biopsies since the transplant at her first and fifth year post-transplant mark, and that chapter in her life is now behind her.
Aiesha is now fully involved in jazz, hip hop and contemporary dance, plays basketball for her school, and is passionate about advocating for the environment and social justice. She had learning gaps but those have closed. She is seen by her gastro team about three times year and receives an annual check-up on heart as well. Aiesha also has a low dose of one medication morning and night. Her family know she is very lucky and they are really grateful to all the medical teams that have given so much support and care, as well as to Westpac ambulance, Starship, Ronald McDonald House etc. Aiesha says that the biggest challenges for her are that she doesn't like finger pricks and blood tests she had to have everyday after her transplant and which caused her to get quite upset. She was also worried a lot about being left alone and away from her parents whenever she was at the hospital. This meant she needed a lot of reassurance around this issue.
Thankfully at least one parent was able to stay throughout all appointments and hospital stays so were there every step of the way. Aiesha was really "Freaked out" (Aiesha's words) when her nasal gastric tube fell out at school and she didn't know what to do. This is one of her worst memories, as this happened a few times and was quite scary for her. In the hospital and at home she found it really hard having an oxygen tube and mask on because her nose felt dry and blocked all the time, and was really irritating.
For Aiesha's future, her parents would like her to be able to participate in all things she's passionate about, be able to continue setting herself goals for life and be able to travel and explore and do the things she loves. Aiesha had lost a lot of social learning but now she's ok. Her confidence has grown post-surgery. She asks a lot about her own medical journey and is not afraid of anything. Melanie, Aiesha's mum has advice for other families who are going through the same or similar things: have open honest and positive conversations about everything, find out what things you can control and what you can do, as well as who can support you. Aiesha manages her own medication now. She has an alarm for the medication and ownership over how to care for herself etc.
When she was very little she played lots of doctors and nurses up until about 10, this was her way of processing and can be helpful for others. Aiesha has gravitated to medical stuff through play, books and tv etc, Melanie also says the play therapy specialists at Starship were very positive about this. To help support this, Melanie gave her books and information before medical procedures and in the lead up to her liver transplant to help her understand. She encourages parents to see what their children are ready to hear and not hear and also help them process things. We wish you well as you continue to thrive and find your passions, Aiesha