The Sandra Hitchcock Primary Immunodeficiency Research Grant Fund
Sat Nov. 18th 2023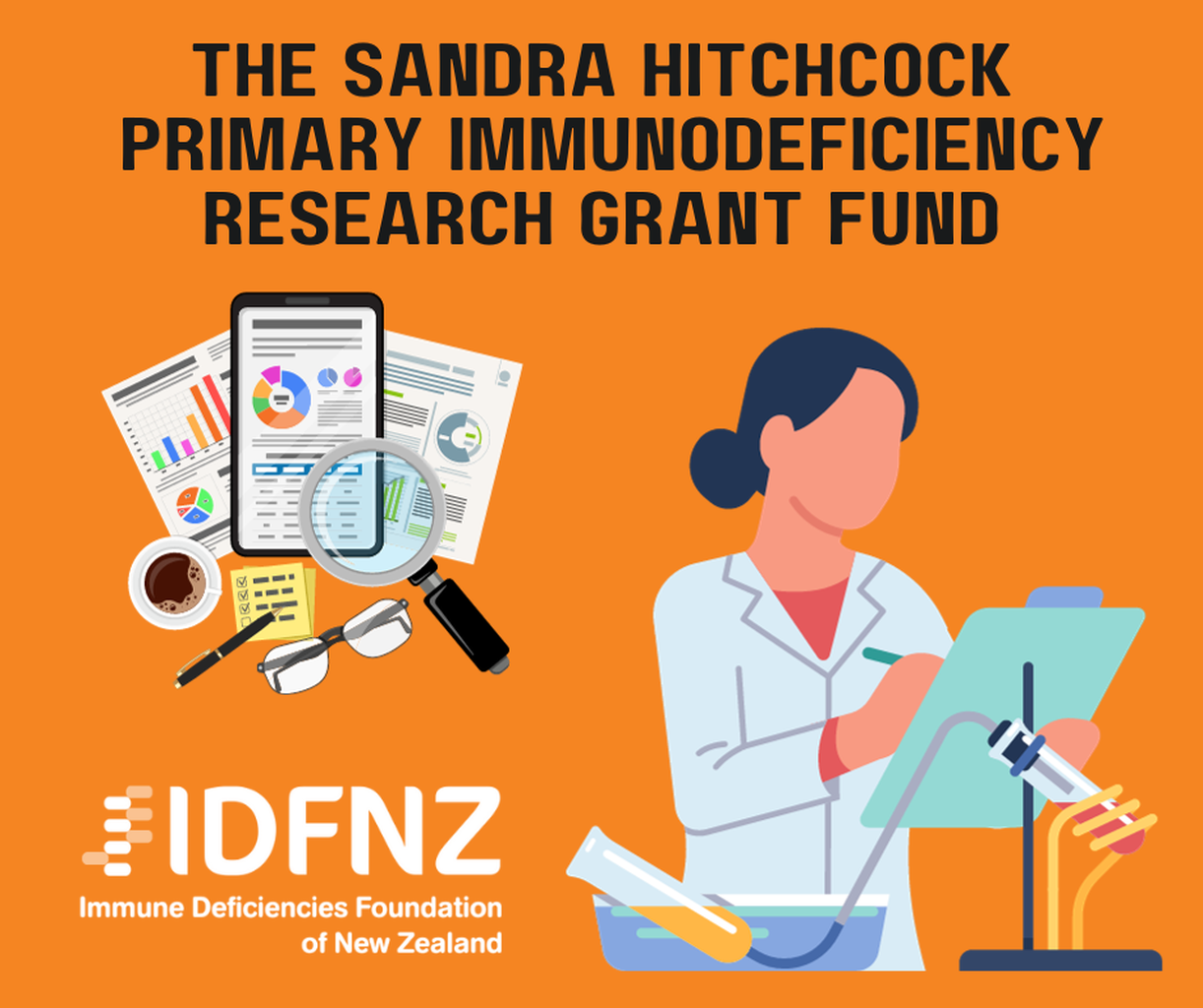 IDFNZ Research Grants 2024
Grants of up to $10,000 each, are available to encourage new research projects which do not yet have major funding
Applications are for annual contributions and are available to New Zealand Researchers which include:
Early career scientist researchers and clinicians.
Emerging clinician researchers (such as advanced trainees).
Other health professionals (dietitians, nurses, pharmacists) working with the PID patient community.
Grants are awarded as part of a competitive research grant program, with all applications from New Zealand, with projects benefiting the PID patient community.
Grant application rounds will open from Dec 1st – February 1st each year.
Applications to be received by February 1st, 2024.
These are reviewed by the IDFNZ Board and Board appointed medical representatives.
If further information is required, applicants may be contacted by the IDFNZ board.
Grant awardees will be announced by 1st April 2024, and details of the grants awarded will be published.
Grants are awarded on merit. Criteria for rating grant applications are originality and scientific quality, significance of outcomes, research methodology, team quality and capability.
IDFNZ reserve the right to decline applications that do not fit with key objectives of the Foundation, holding over grants to the next funding round.
Successful grant recipients are expected to complete a full accountability report by 31st November 2024. IDFNZ sponsorship must be noted in the project summary and any published results.
Click Here for application form
Completed form must be submitted by email to: info@idfnz.org.nz with accompanying information, by February 1st, 2024.