Positive Parenting in Uncertain Times. Part 8: PPE ;What's that look like in the eyes of your child?
Wed May 20th 2020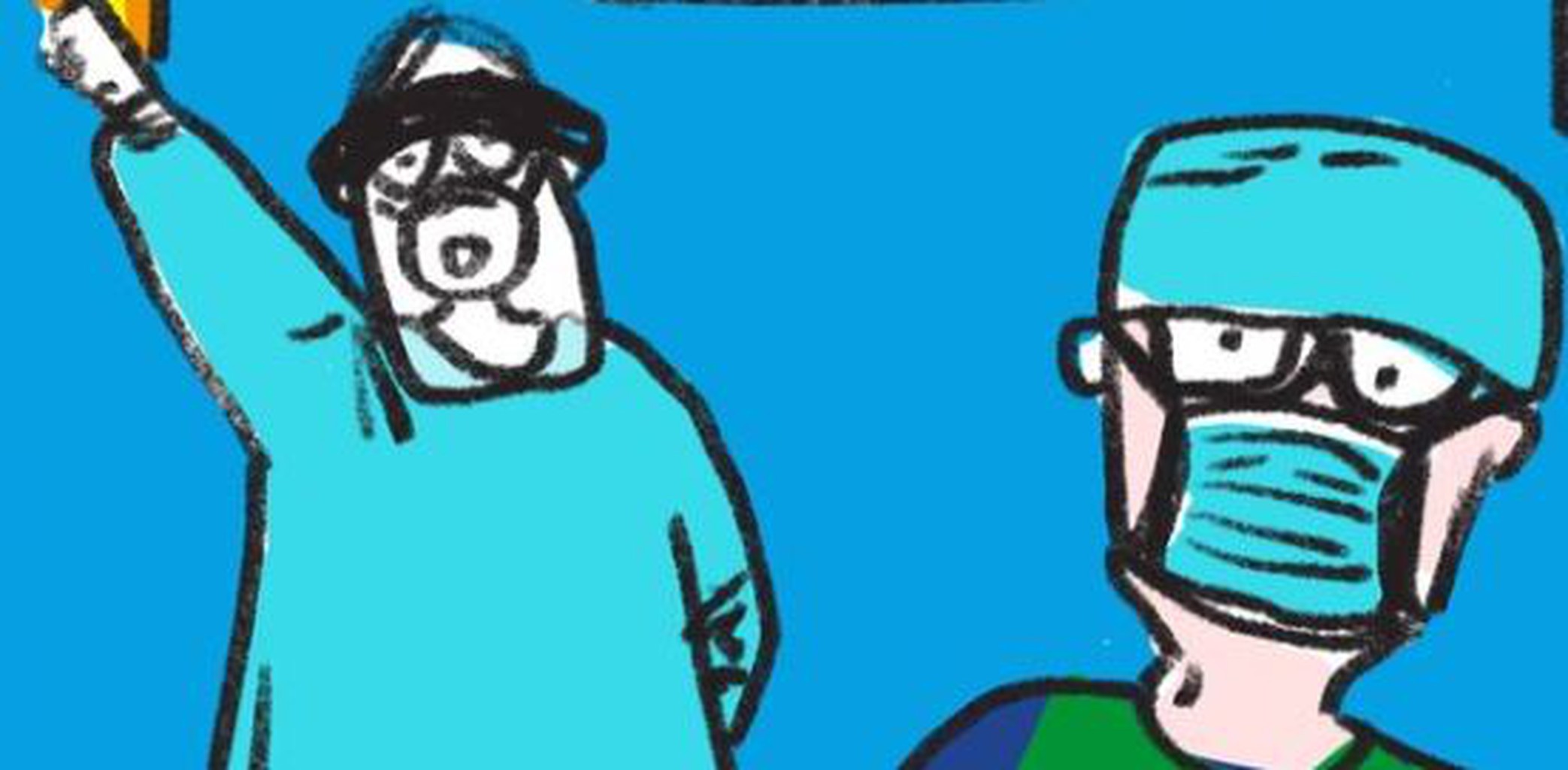 Personal Protective Equipment (PPE) – What's that look like in the eyes of your child?
For many week's your children have been hearing those three letters PPE.
What does it stand for? What does Personal Protective Equipment do? Why are the children seeing their 'team' at the hospital wearing it? Why do dentists have to wear it?

Now in Level 2, during a haircut they will see their hairdresser wearing a mask, gloves, maybe standing behind the Perspex at the counter. As the children venture into the supermarkets, they will be seeing things that you as the parents have already seen over the number of weeks. The 2-meter gap, the lines on the floor, the Perspex separating check outs, some checkout assistants wearing masks, gloves. Hand sanitizers readily available.
'The Smile' shown on the face of someone that is about to do a procedure on them is not visible.
That reassuring smile that shows them the needle will only 'hurt' for a moment, the smile that reassures them they are safe, they are cared for, they are valued, they are welcome. No longer can they see the face that approaches them with that trolley full of medical equipment.
Although this may sound dramatic to an adult – to a child this is huge, to a child going through a procedure to not see part or all a face can be terrifying.
For years as a Hospital Play Specialist, I've supported children in hospital preparing them for what they will see and what procedures they will have, I've always said that they'd be greeted by a smile, a friendly face to support them through it all. This will still be the case, but it will be possible under the PPE gear, they are wearing all of this to keep themselves safe, your child safe and you safe.
For children seeing this for the first time it can be scary, it can be something like out of a movie. How can you support your child to 'feel safe' and reassure them that PPE is for safety when all they feel is 'unsafe', scared, terrified at this person wearing a weird suit?
You can talk to them about 'Super Heros' and how the team are trying to help stomp out this virus and like most superheroes they require a costume at certain times, talk about 'being safe'. Talk about the astronauts and how when they go to space wearing gear that keeps their body safe.
Prepare your child for seeing the team in this PPE – demonstrate on a doll, a bear, through pictures, stories.
Ask the staff to send you a photo of them in the PPE gear to show your child.
Ask the Play Specialist on the ward to send through ideas, books, preparation ideas and suggestions.
Invite your child to draw a picture as to what their nurse or doctor may look like wearing the gear. Could your child design and decorate a mask for their teddy?
Get as much support as possible from those in your child's team. Ask questions as to who will be wearing the equipment, what will it look like? Can your child draw a 'new' superhero wearing the Full PPE gear – what would the child's new superhero be, what powers would they have? Act out these powers. Allow your child to create the 'thing' (the virus, the chronic illness, the bugs etc) out of play dough, name it, invite them to crush it, stomp on it, let their new superhero take care of it.
This kind of 'play' and acting out can be done for those children who are needle phobic too – they can draw, create, sculpt the needle – face their fear and take control over it. Name it and destroy the fears through power play.
IDFNZ sent me through this cool UK Comic strip for supporting children going to theatre for surgery and the first and last thing they see as they are given the anesthesia is the staff all in their PPE gear – this can be scary for the child. It's important to prepare them for seeing this. It's OK to tell them they can laugh; laughter often can occur through feeling scared too.
Children need good preparation and need good post procedural play too – it's important to talk about the procedure and what they thought about the staff wearing the PPE gear as well.
Free Resources:
Visual communication is so important for children, especially if they are non – verbal.
https://www.katiechappell.com/blog/2020/4/4/an-nhs-comic-strip-poster-to-make-ppe-less-scary-for-children
A children's book discussing Covid 19 and 'hero's' can be found on You tube 'My hero is you'
https://www.youtube.com/watch?v=HLIUDUOsx8Y&fbclid=IwAR3HDNKW1XPHN_ptZE-lV54fr_e-YJeTAh5esjbGlTksGTBQg0R-TZW27Pw
Great video clip form Starship nurses – explaining PPE to children:
https://www.youtube.com/watch?v=kM3SjGSVDmc&feature=youtu.be