Living With PI Education Series
Tue April 26th 2022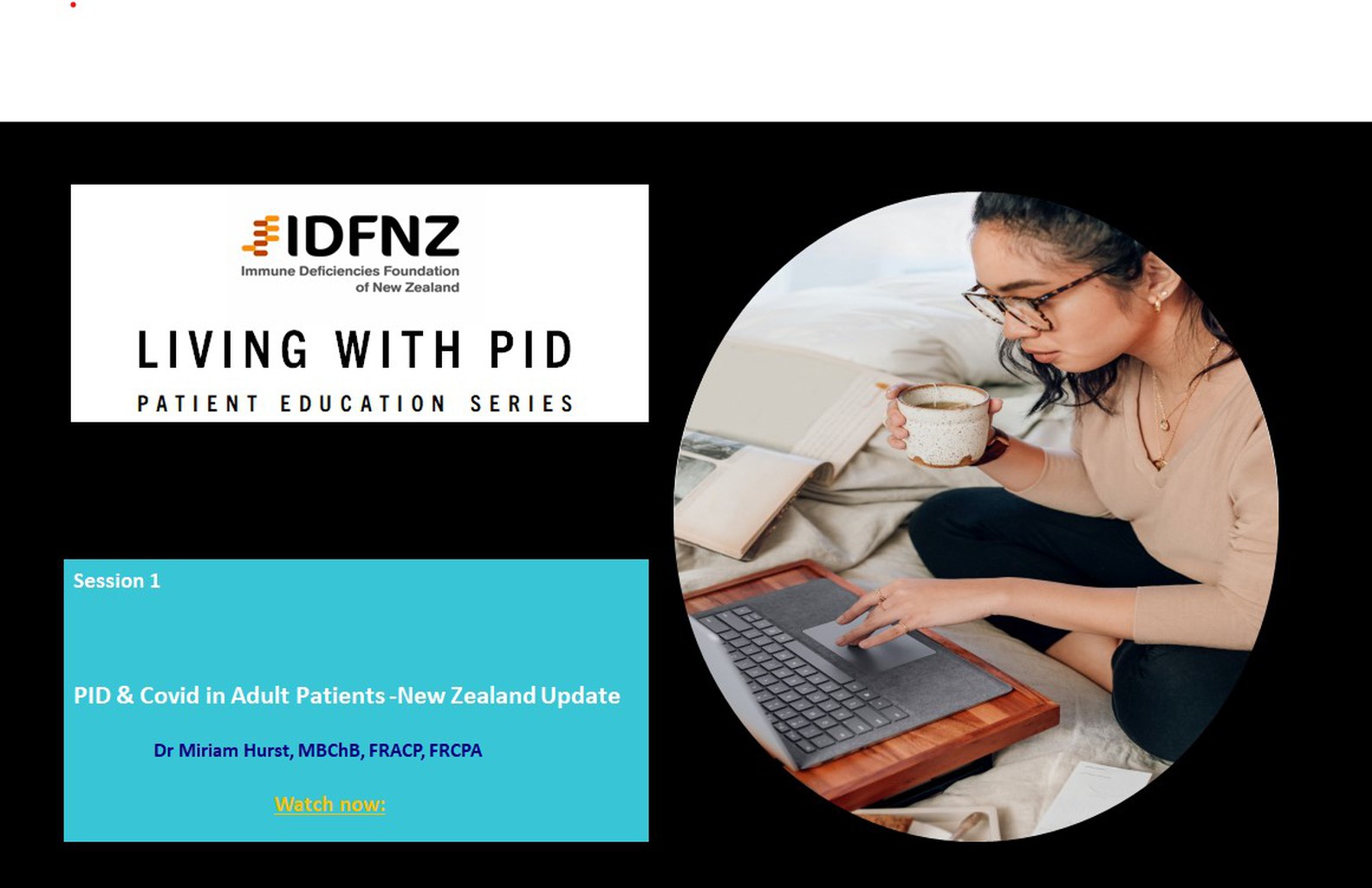 On World Day of Immunology we bring you IDFNZ 'Living with PID' series.
The first of a collection of pre-recorded talks addressing the latest information for PID patients.
Session 1:
Listen to Dr Miriam Hurst speaking on PID and Covid , the New Zealand experience. ( 27 minutes).
Click Following Link to Start Presentation:https://youtu.be/CrZ9wvjEmtc
Session 2:
Listen to Dr Ignatius Chua chatting with Nurse Specialist Maija-Stina Out, about the Christchurch, PID patient experience, of Covid-19. ( 12 minutes).