IDFNZ Membership
Fri April 22nd 2022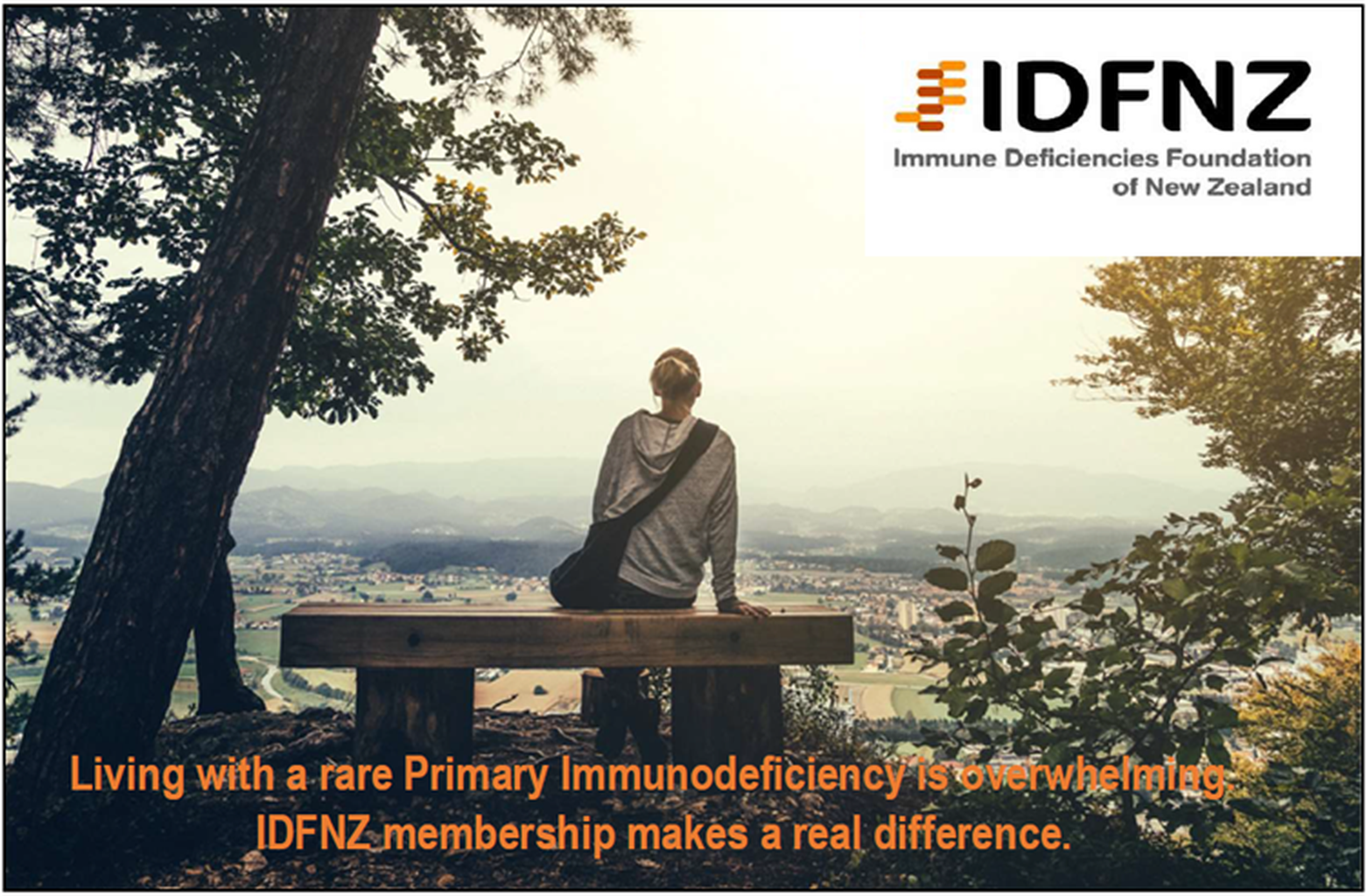 Supporting the Immunodeficiency and immune compromised community since 1989, IDFNZ helps to connect, support and empower members.
IDFNZ offers 3 types of membership - Medical Professional, Patient and Supporter membership.
Medical professionals can join the IDFNZ network for Free; connect with the patient community, keep up to date with patient-friendly resources, events and free resources designed to assist patient care. An opportunity to share your knowledge with patients through IDFNZ seminars and editorials. IDFNZ supports medical professional events by providing free resources and speakers; we are committed to increasing awareness of PI and promoting the early warning signs.
https://idfnz.org.nz/media/res...
Register your PI and transplant patients with IDFNZ - membership is Free and provides direct access to a wide range of benefits to complement their medical care:https://idfnz.org.nz/media/res...
Providing patient-friendly information, regular newsletters, updates, and medical diaries.
In Person support from IDFNZ staff for advice, information, and advocacy.
Connecting with other PI and transplant patients for mutual sharing and self-support.
Free attendance to IDFNZ patient conferences and events.
Respite breaks in our holiday homes across New Zealand.
IDFNZ also supports patient members with Free medical devices and equipment, including:
EpiPens
Buzzy pain relief devices
SCIg pumps
Courier delivery of SCIg home treatment supplies from local hospitals
SCIg medical fridges for home treatment
SCIg cooler bags
Contactless thermometers
Covid-19 Home care packs
St Johns ambulance membership
Medical ID bracelets
Other medical equipment requests will be considered
A wide range of patient information resources online, and free ordering of printed copies.
Visit www.idfnz.org.nz or email info@idfnz.org.nz for more information or to request a membership application form.