Covid Update March 2022
Tue March 1st 2022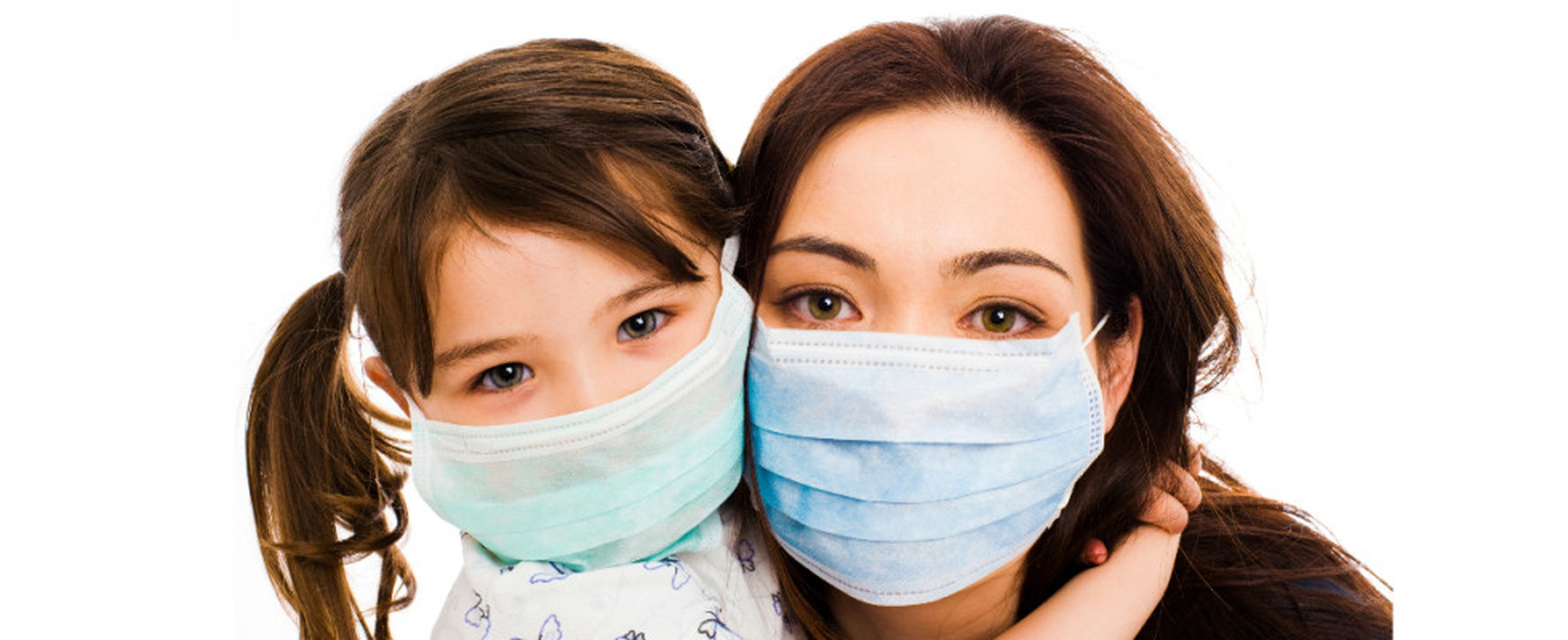 Update on COVID-19 for patients with immunodeficiencies
A timely update from our Medical panel, as we enter the next phase of the pandemic. Whilst there is plenty of information in the public domain for the 'General Public' , our immune compromised patient community have asked specific questions and concerns that we aim to address here.
What do we know now about COVID-19 infection in this group?
The largest study published so far looks at 649 patients (adults and children) with COVID-19 infection. What it shows is that having a primary immunodeficiency (IEI) is not necessary a problem; however, certain rare subtypes of primary immunodeficiency do have a higher risk of severe disease and even death. These include people with combined immunodeficiencies (e.g. pre-transplant SCID) and people with abnormal type I interferon responses. If you have one of these conditions, your specialist should have already alerted you.
In patients without these conditions, other risk factors for severe COVID-19 disease are likely to be more important. These include poorly controlled asthma, smoking, age >70 years, pregnancy, obesity with BMI 40 or higher, and being a resident of a rest home/aged care facility.
Bucciol G, Tangye SG, Meyts I. Coronavirus disease 2019 in patients with inborn errors of immunity: lessons learned. Curr Opin Pediatr. 2021;33(6):648-656. doi:10.1097/MOP.0000000000001062
What about vaccines?
Most people with primary immunodeficiencies are eligible for a third primary vaccine dose. This is because of concern that they may not respond to the first two doses. Studies looking at vaccine response in CVID patients found that about 70% of them had detectable antibodies after two doses. However, it's likely that some of those who didn't make antibodies do have T cell responses that can still protect them against infection and/or severe disease. This is the case with other vaccines like hepatitis B.
You can have a booster 3 months after the last dose of your primary course, whether this was given as two or three doses. This does not have to be the same vaccine as the primary course.
Currently we have BNT162b2 (Pfizer) and ChAdOx1-S (AstraZeneca) vaccines available for both primary courses and boosters. NVX-CoV2373 (Novavax) is likely to be the next vaccine available for primary courses, although more data will be needed before it can be used as a booster.
We don't have research yet showing how many people with PID get COVID-19 despite being vaccinated, nor do we have data about the efficacy of two doses vs three doses vs three doses plus booster.
Some people have had trouble getting a booster due to confusion about their third dose. If this is the case, please talk to your specialist.
Hagin D, Freund T, Navon M, Halperin T, Adir D, Marom R, Levi I, Benor S, Alcalay Y, Freund NT. Immunogenicity of Pfizer-BioNTech COVID-19 vaccine in patients with inborn errors of immunity. J Allergy Clin Immunol. 2021 Sep;148(3):739-749. doi: 10.1016/j.jaci.2021.05.029. Epub 2021 Jun 1. PMID: 34087242; PMCID: PMC8168345.
Quinti I, Locatelli F, Carsetti R. The Immune Response to SARS-CoV-2 Vaccination: Insights Learned From Adult Patients With Common Variable Immune Deficiency. Front Immunol. 2022 Jan 19;12:815404. doi: 10.3389/fimmu.2021.815404. PMID: 35126372; PMCID: PMC8807657.
Will my immunoglobulin treatment help?
The immunoglobulin that is being produced now is primarily from vaccinated donors, and so does contain anti-COVID antibodies. We don't know yet what level is needed to protect people from getting infected, but we expect that there will be some benefits.
What about Omicron?
Omicron, or B.1.1.529, was first identified in mid-November. It is now the dominant variant in NZ, although Delta is still around. Omicron is more infectious than Delta and also better at evading current vaccines. It does appear less likely to cause severe illness and hospitalisation, but it is difficult to know how much of this is due to vaccination or previous infection with other COVID-19 strains.
What is also concerning about Omicron is the potential for high numbers of cases to overload the health system and make it more difficult for people to access timely and appropriate health care, as well as the reduction in staffing due to illness/isolation.
How can I manage risk?
COVID-19 is now in the community. We have shifted from an elimination model to one in which we are learning to live with the presence of disease. This is a significant mental shift, and it is made more difficult by the lack of absolute answers (is it safe to go to work, to eat at a restaurant etc) and the fact that advice and guidelines are changing along with case numbers.
Most of the advice is similar for both the general public and PID patients.
If you feel unwell, get tested
Wear masks in confined or crowded environments, or when physical distancing is not possible
Meet up outside or in well ventilated areas
Scan in when out and about
Rapid antigen tests (RATs) are now in use. These can be used to diagnose infection or to clear people after high risk exposures so that they can continue to work.
Fabric masks do not seem to be as effective in preventing transmission of Omicron as surgical or N95/KN95 masks. There is more information about masks here - ​​https://www.health.govt.nz/covid-19-novel-coronavirus/covid-19-health-advice-public/covid-19-use-face-masks-community . Supplies are variable.
Almost all cases of COVID are due to airborne transmission. There is some evidence suggesting Omicron can persist on plastic for longer than other COVID strains, but it's unclear how important this is in transmission. After vaccination, masks are the most important next step, and then adequate ventilation; hand sanitiser, cleaning surfaces etc may help a little but it should never be a substitute for vaccines, masks and ventilation.
More information about ventilation is here - https://www.health.govt.nz/covid-19-novel-coronavirus/covid-19-health-advice-public/covid-19-ventilation
What about when I come into hospital for my treatment?
We are screening people at the door. Currently this does not involve RAT testing but this is being added and may be required before you attend. You will be required to wear a mask.
Breaking news: Auckland Hospital will be RAT testing all day stay patients from next week.
Going forward, regular patients will also be given small numbers of tests so they can do their own tests on the morning of the appointment; otherwise they will be tested on arrival in outpatients before coming into the day stay. Positive patients will be rescheduled but the details of this haven't been worked through yet.
What happens if I get COVID?
Getting COVID is very scary. It doesn't mean that you've made a mistake or done something wrong. This is an epidemic. In New Zealand we have previously been very lucky and have not had the high case numbers seen elsewhere, but this has now changed.
If you get COVID, please let your specialist or immunology day stay know.
Many patients with COVID do not need to come into hospital. All Auckland region DHBs are running a Hospital in the Home program for patients with COVID who require extra input in the community, with regular visits and check ins. Not all immunodeficient patients who get COVID will need to be in this program but we can discuss this with you.
If you do feel you are becoming more unwell please come into the hospital
What about treatments?
This is a changing area. At the moment COVID-specific treatments such as remdesivir can only be given in hospital, but treatment in the community may soon be an option. Two other treatments that can be given in the community for early COVID infection (molnupiravir and nirmatrelvir with ritonavir (Paxlovid) ) are not yet available, but draft guidelines from Pharmac indicate that these will be offered to all immunodeficient patients with COVID as long as it is less than five days since their symptoms started. It is therefore important that you let your specialist know your diagnosis as soon as possible.
Breaking news:
Pharmac have just announced that they're widening criteria for remdesivir; now most immunodeficient patients (12 and over) will be eligible (but must be given within 7 days). Specialists are still working on how this will be given but patients need to be aware it is now crucially important that patients let their specialist/day stay know as soon as possible if they get COVID.
https://pharmac.govt.nz/news-and-resources/news/pharmac-ensures-earlier-access-to-key-covid-19-treatment/https://pharmac.govt.nz/news-and-resources/news/pharmac-ensures-earlier-access-to-key-covid-19-treatment/
If you have additional questions you wish to ask our experts - please email us at info@idfnz.org.nz - IDFNZ will seek answers and update this site as needed.
More PID patient information can be found at https://ipopi.org/pids/covid-1...