Covid -19 Bubbles; Keira- Level 2 Birthday
Mon June 1st 2020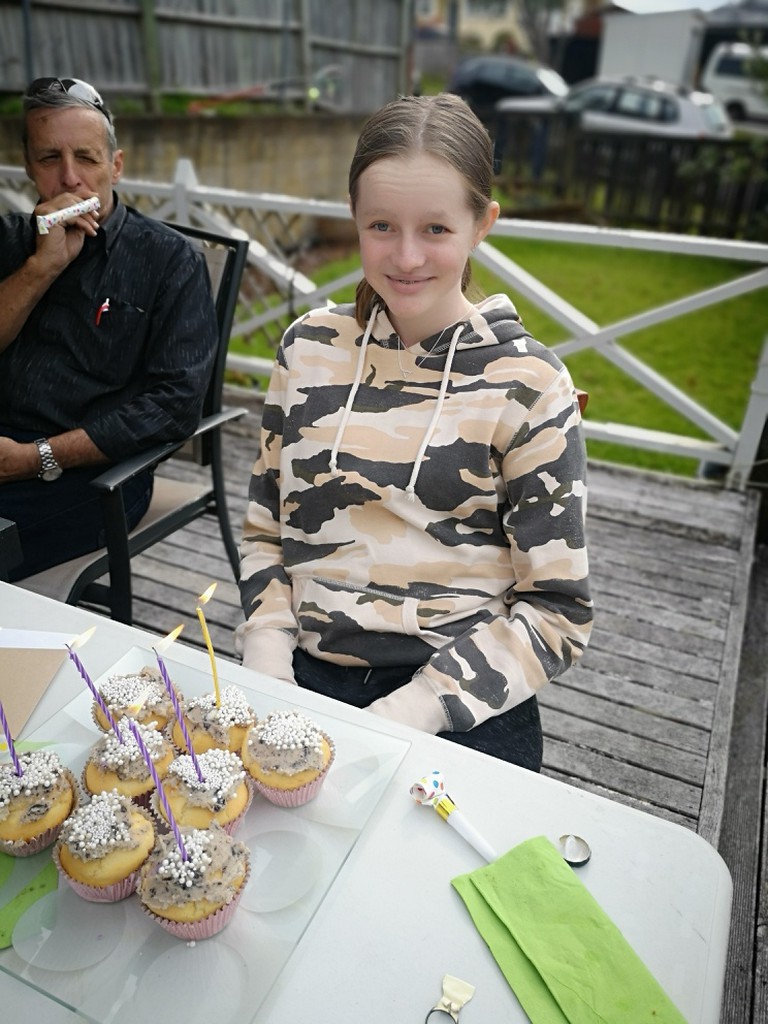 Happy Queen's Birthday Everyone!
Recently it was my birthday on the 23rd of May - it was close to being a birthday during lockdown but it wasn't yeah!!
I didn't have a party with my friends instead all my grandparents came up on my birthday for lunch & we visited my cousins the day after. Saturday was filled with my favourite foods; for breakfast pancakes and hash browns, for lunch Spaghetti Bolognese, pizza and garlic bread and for dinner Chinese takeaways. Mum also made my request for vanilla cupcakes with cookies & cream frosting – they were yummy.
The fact that we were in Level 2 allowed my grandparents to come up from out of town and for me to see my cousins - which I am extremely happy and grateful for. I hadn't seen my grandparents for so long and was excited for a day with them.
My weekend was filled with family, fun and lots of laughs as well as gifts and food it was an amazing birthday
Keira
Happy Birthday Keira !
we are so pleased that you could share your birthday with Grandparents and cousins.One of the hardest challenges of the last few months has been physical distancing with family members. Thank you for sharing with us too.