Covid -19 Bubbles The Gray Family
Tue May 26th 2020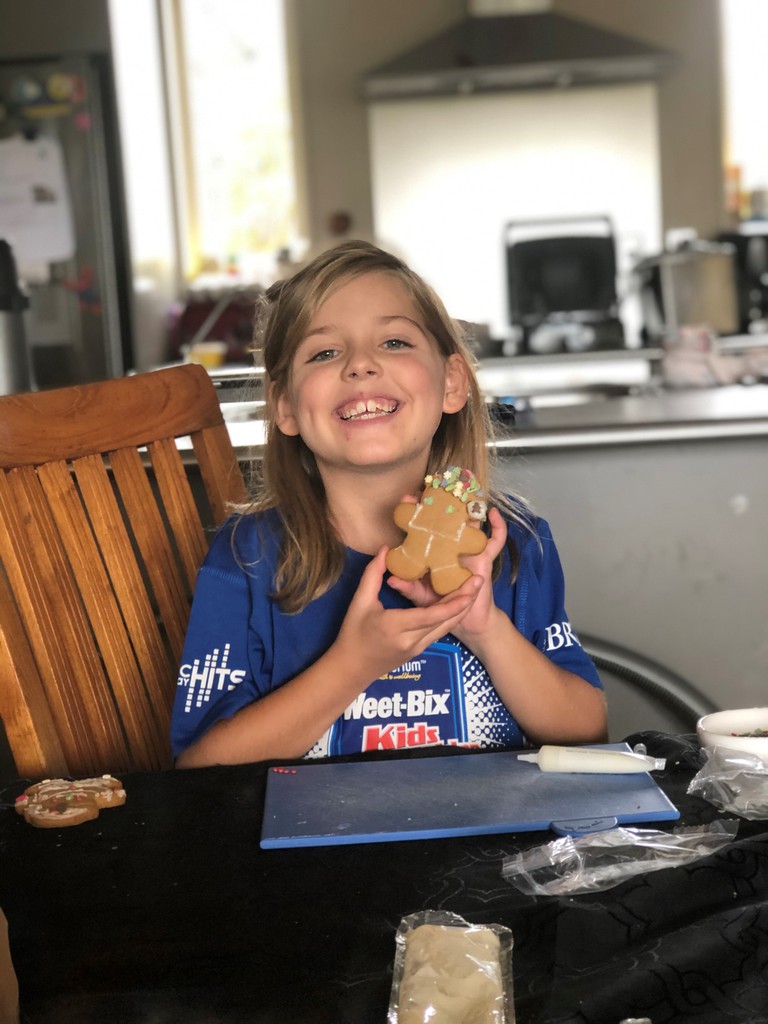 The Gray Family Bubble
Virginia is 8 years old and lives with her Parents and sisters Alabama aged 15 , Georgia aged 13, and brother Elvis aged 3 .
The Gray family bubble was a full one and was a busy place to be for much of lockdown. With four kids and two adults in one house everyone had to find different ways to entertain themselves and get through the day.And this is just what Virginia and Alabama did.
Virginia found that reading books, colouring in, playing with dolls and watching movies was a good way to spend her time, in between school work and being with her family. She also found one of her favourite books to read – Rainbow Magic which she absolutely adores.
Alabama on the other hand found the lockdown was a perfect time to get on with those Pinterest DIY projects she hadn't had the time to do before. She was able to complete some macramé for her plants, a wall collage of photos, painting her bedside table, and even decorating some jeans with paint as a fun craft with her sisters. Alabama also enjoyed the times she got to go out for walks and played cricket. Schoolwork and ZOOM calls for school were also a huge part of lockdown life.
Both girls were eager to share the highs of their time in lockdown with Virginia loving bush walks near their home and, as the Alert Level lowered, McDonalds for the first time in eight weeks! Alabama enjoyed the opportunity she had to finally get onto projects she had been wanting to complete for a long time.
Lows were always going to be a factor in lockdown and for Alabama and Virginia this was no different. Staying home and not being able to see friends was unfortunately a huge blow for both of them, and such a crowded house also wore thin at certain times meaning time alone or away from others was very important.
Both Alabama and Virginia found a few things which helped when things got rough or they had to find a way to get through another day of lockdown.
Reading books to others and making puppets was something that Virginia found was a lot of fun and helped as boredom busters. Alabama used the time to get on track with a lot of things and to finish projects and tick things off her bucket list which she hadn't had time to complete before, things which are meaningful to her.
Lockdown can be hard but using that time for important things helped the Gray family get through lockdown.
Well done Girls - you certainly kept busy ; the Gingerbread man looks scrummy!
There are some great ideas here for others to try.
Virginia is a liver transplant patient member from Auckland.