CORONAVIRUS COVID-19
Wed Feb. 26th 2020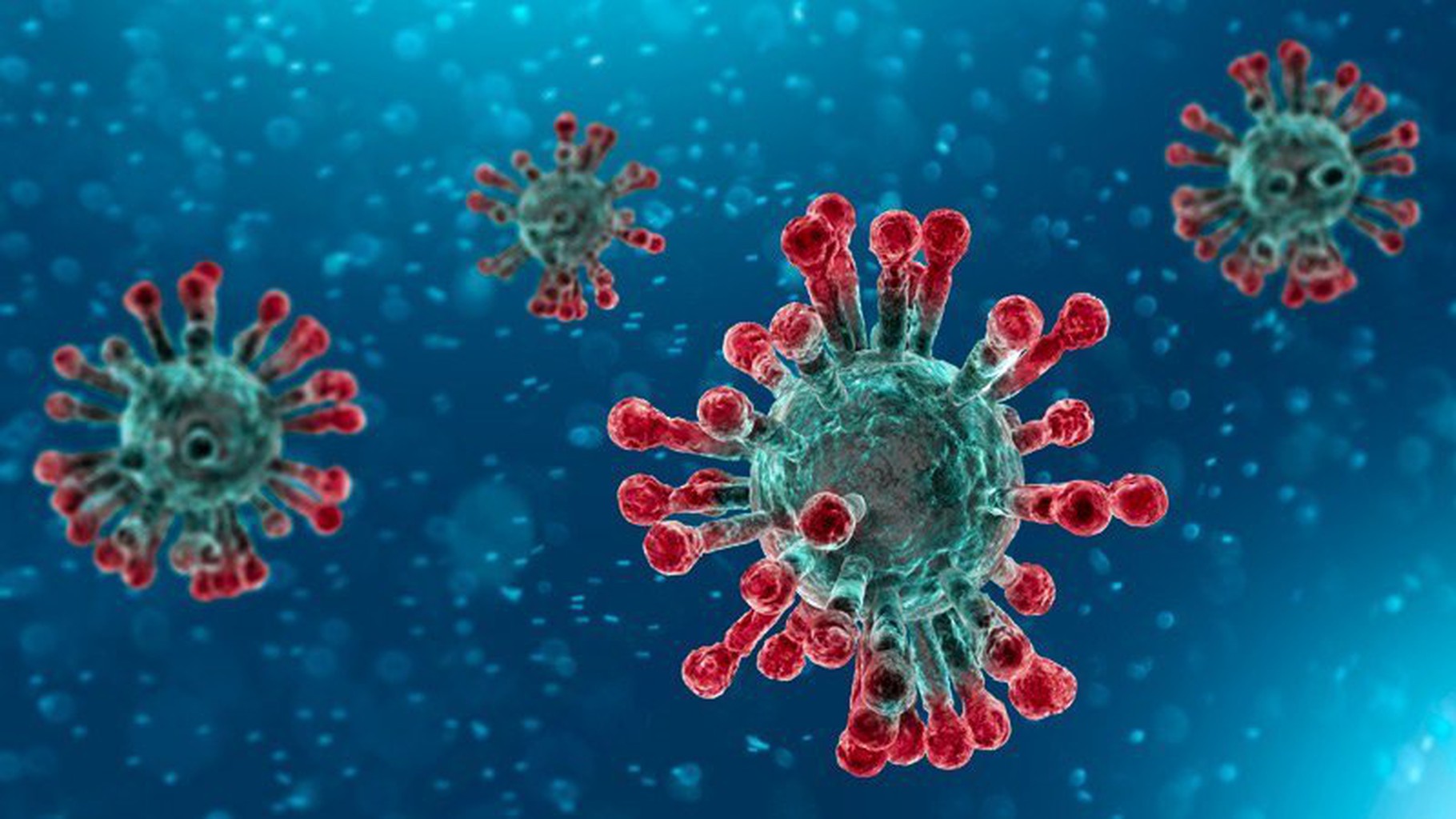 LATEST NEWS:
New Zealand moves to Alert level 1 from 11.59pm October 7th
Visit https://covid19.govt.nz/alert-system/alert-level-1/ for MOH information
COVID – 19 Updates for IDFNZ Patient Members:
IDFNZ and KIDS Foundation members - please don't feel you are alone even when you may be isolated at home; IDFNZ support services will continue on throughout the COVID-19 situation at all levels– members can email us if they have queries or if we can help in any way please get in touch. Check out our face book page too https://www.facebook.com/pg/IDFNZKidsFoundation.
Any IDFNZ KIDS Foundation patient members that are admitted to hospital are encouraged to let our support office know so we can assist . Email info@idfnz.org.nz and we will contact you.

Check the IDFNZ Facebook too for further information and updates.
NZCIAG have answered various questions raised by patients receiving immunoglobulin therapy:
I have really bad lungs and I am worried about not getting enough immunoglobulin
Your clinician will know whether it is OK to reduce the amount you get – some people will be on a dose where no reduction is appropriate.
What if I get sick when you change my dose?
It depends – if you catch a cold we won't suggest any change. If the reduced dose is too low for you we can go back to your original treatment.
I'm scared about coming into hospital and getting infected?
Part of the reason for this change is to reduce the number of potential contacts that you have with people who may be infected. However, we have screening processes in place for all people entering hospital. You should contact your clinician if you become unwell before a planned appointment.
Will I get COVID-19 from immunoglobulin?
The process of manufacture of immunoglobulin (donor screening, testing, purification etc) means that there is no risk of becoming infected.
Will immunoglobulin protect me against COVID-19?
There is no evidence for this.
Further Q + A can be viewed on our IDFNZ website
ASCIA has listed similar information for Australasian PID patients.
Members can view similar questions raised by European PID patients listed on the IPOPI website
Remember IDFNZ is here to help – if you have further questions please get in touch
---
IDFNZ patient members are immune compromised and considered vulnerable and so we urge caution and sensible hygiene / social precautions to be maintained.
Should any member of your family be unwell or show symptoms call the dedicated Healthline 0800 number for COVID-19 health advice and information
The number is 0800 358 5453 (or for international SIMs +64 9 358 5453).
It is free and available 24 hours a day, 7 days a week.
People calling that line will be able to talk with a member of the National Telehealth Service. They have access to interpreters.
PID patients on Immunoglobulin treatment – New Zealand Blood Service have assured IDFNZ that they will be doing everything they can to ensure that the supply of plasma products continues as normal. In the medium term there is sufficient product in New Zealand or within the wider supply chain to cover us for at least 6 months. Note :There is no need to stockpile supplies of immunoglobulin.
For your specific treatment regime - Please keep in touch with your nurse specialist / immunology team for instructions around IVIG hospital appointments, and SCIG plasma and consumable supplies.

IDFNZ holiday homes – All open at level 1.
IDFNZ Patient Events and meetings – See our events calendar on face book - many events are now available by Zoom / You tube - allowing wider access to members.
Please feel free to email any questions you may have to info@idfnz.org.nz – we will do our best to assist. Check our face book and website for other updates.

---
Earlier Updates and general information:
Information for PID and Immune compromised Patients in New Zealand

All public health measures related to this virus are advised on https://www.health.govt.nz/our-work/diseases-and-conditions/novel-coronavirus-2019-ncov#statsu. There is lots of information and advice posted on this website - please keep checking.
Advice is to keep calm, but be vigilant . Patient members have asked how this affects the PID and Immune compromised members of the community.

---
Coronavirus (COVID-19) Advice -Department of Clinical Immunology and Allergy, Auckland Hospital

Many types of coronaviruses exist, and they can infect both people and animals. The current outbreak of coronavirus disease 19 (COVID-19) started in mainland China, but cases have now been reported in many countries worldwide including New Zealand. Ethnicity does not predict risk.

The main route of infection is by respiratory droplets, produced by coughing or sneezing. These droplets can land on surfaces and will remain infectious for a short time. Most transmission overseas has occurred within households. At the moment no cases in New Zealand have occurred from being infected from another infected person in New Zealand. There is no risk of infection from receiving immunoglobulin.
As yet there is no vaccine to prevent or treat COVID-19 and no medication.
Patients with immunodeficiency are generally at risk of infection, although it is unclear what the specific risks of COVID-19 are in this group. We don't know if immunoglobulin has any protective effect against COVID-19. It does however protect against other infections, including seasonal influenza (the flu). Getting the influenza vaccine once it is available is also important.
Handwashing is the most important form of prevention. Soap and water should be used for at least twenty seconds; alcohol-based hand gel can be used if soap and water are not available. People should cover their nose and mouths when coughing or sneezing. Maintain at least 1 metre distance from people who are coughing/sneezing.
Surgical masks can help prevent those who are infected from infecting others. They need to be correctly used to be effective and changed regularly with proper technique. Current Ministry of Health advice is that these are only recommended for unwell people with respiratory symptoms (coughing/sneezing). High-level protective masks are being kept for hospital use.
Travel advice is changing rapidly and travel insurance may not cover people who travel to places with large numbers of cases. Depending on spread, people may end up having to self-quarantine for 14 days on their return. We advise checking the Safe Travel website (www.safetravel.govt.nz) for up to date information.
IF YOU ARE CONCERNED THAT YOU MAY HAVE COVID-19 PLEASE DO NOT COME IN TO HOSPITAL
Phone dedicated Healthline no. 0800 358 5453 Available 24/7, has interpreters
If you are unwell and have an appointment please phone before attending
Day stay: 0800 466 254 Outpatients: 307 4949 ext 27038 ( Auckland Hospital)
If you feel unwell and have an IVIG or other hospital clinic appointment scheduled please phone your clinic nurse specialist in advance to discuss .

---
Patients on Scig / IVIG treatment
FREQUENTLY ASKED QUESTIONS:

Will I get COVID-19 from immunoglobulin?
The process of manufacture of immunoglobulin (donor screening, testing, purification etc.) means that there is no risk of becoming infected.
Will immunoglobulin protect me against COVID-19?
We don't know. It will provide protection against other infections such as influenza that may make COVID-19 illnesses worse.
Can I get vaccinated?
There are no vaccines available yet for COVID-19. You can obtain influenza vaccine from your GP.
Should I still travel internationally?

Travel advice is changing rapidly. Check with the Safe Travel website (www.safetravel.govt.nz) and your travel insurance.
Should I still go to work/school?
Close household contact with cases is the main risk. Certain types of employment (e.g. customs, healthcare, work requiring extensive overseas travel) may also be increased risk. You need to discuss this with your employer and your specialist.
Should I still come to my appointment?
Yes, unless you are unwell (phone first) or have been told to self-isolate.
I read this thing on the internet…
Much of what is being said on the internet and social media is inaccurate and unhelpful. Check authoritative sites such as the Ministry of Health (for NZ), the CDC, and WHO. The Immune Deficiencies Foundation (US) have a COVID-19 page for PID patients (https://primaryimmune.org/coronavirus).
If you have specific concerns not addressed here please discuss with your specialist
---
WHO Recommended Precautions

The World Health Organization's and the Centers for Disease Control and Prevention's recommendations to reduce exposure to and transmission of the coronavirus 2019-nCoV include but are not limited to:
· Avoid close contact with people suffering from acute respiratory infections
· Avoid close contact with anyone who has fever and cough
· People with symptoms of acute respiratory infection should practice cough etiquette (maintain distance, cover coughs and sneezes with disposable tissues or clothing, and wash hands) and wear a respiratory mask
· Frequent handwashing by using alcohol-based hand rub or soap and water, especially after direct contact with ill people or their environment
---
---
Useful Websites:
New Zealand MOH : For official updated local information refer to https://www.health.govt.nz/our-work/diseases-and-conditions/novel-coronavirus-covid-19
ASCIA information about COVID-19
The IDF USA web page also offers helpful updates including WHO reports: https://primaryimmune.org/news/update-video-helpful-resources-covid-19